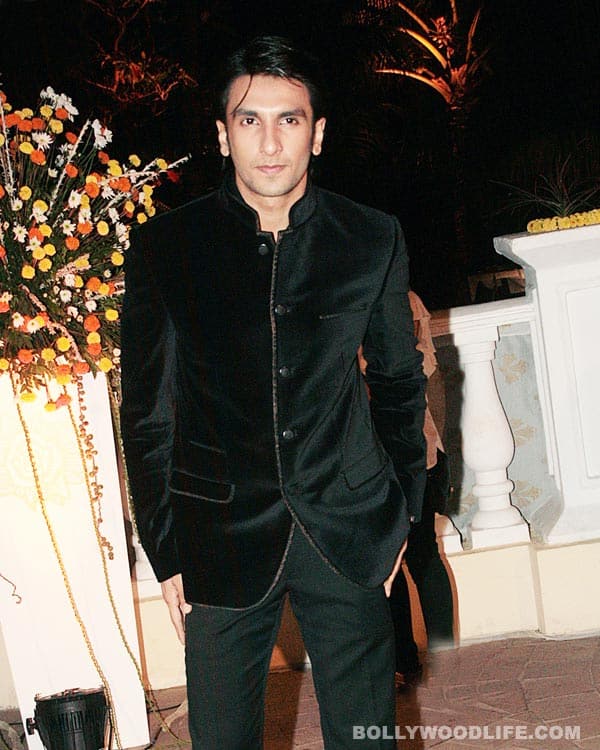 Ranveer Singh celebrates his 27th birthday on July 6. Our tarot card reader takes a look into his future to find out how his career and love life will be
Ranveer Singh was born on July 6, 1985. The actor will be celebrating his 27th birthday today in Europe with his family. The actor is just two years old in the industry and is already making waves, but how will his career shape up? Will he reach the heights of stardom or will it all fall flat? How will his love life be? When will he get married? Find out!
Ranveer is ruled by the fiery and energetic Mars, as well as Venus, the planet of love, beauty, success and entertainment. It's a great combination, especially when the cards indicate his ability to make the best use of these qualities.
The Eight of Wands represents an over active mind showing that there is so much Ranveer wishes to do and achieve. He exudes extreme Emperor like command and confidence. This is just the way his career will move – highly active, with success that can bring forth a dominating presence. He will progress and grow from strength to strength, but he should be aware of how he manages his finances. The Five of Pentacles shows the importance of planning well and not being frivolous with money.
Ranveer, like the Star will become a huge star. He will be a crowd-puller and will find his fan base increasing, especially amongst the youth, who like the Page of Pentacles will begin to look up to him. Ranveer will be very intelligent in his choice of films – his ability to be selective will give him control over his career, allowing him to create a stronghold.
When it comes to women, the Devil shows him to be flirtatious and charming – it's his natural instinct. The Two of Cups along with the Four of Swords indicates that he is currently involved with someone, but it's a relationship that blows hot and cold – it does have the tendency to lose focus therefore tiring out both involved. Ranveer is certainly not in the marriage phase, and it's not looking likely for at least the next five to six years. The Fool shows him more to be in a phase where marriage holds no immediate importance, instead it's more about going with the flow, rather than holding any such expectations.
The World card shows Ranveer to be in a zone where he's transforming himself. He's taking time out to look at where he is at emotionally, spiritually and physically in all areas of his life. This will allow him to be more focussed, giving him a successful 2013, especially because he will be ruled by the Sun – the planet which will take him towards the top.