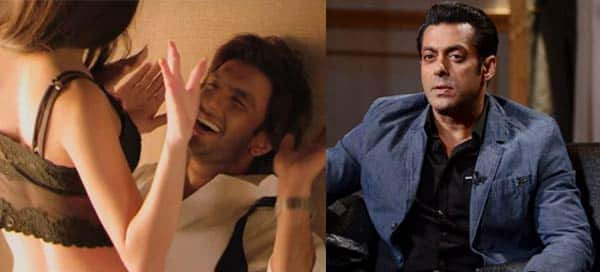 The Ram-Leela actor's condom ad has become a rage of sorts on the internet
Ranveer Singh made the masses go crazy with his fun, mad and quirky antics in a condom ad, that was released recently. On the other hand, Salman Khan had everyone rolling on the floor laughing, when he debuted on the recently concluded season 4 of Karan Johar's popular chat show, Koffee with Karan. But what's the connection between the two, you ask?
Well, when Salman sat on that controversial couch, it was something worth watching. Not just because it was the Jai Ho actor's first appearance on the starry chat show, but because of some hilarious statements he made while sipping some steaming cups of coffee. We don't know if people loved it so much or wanted to watch it again and again to have a good laugh, but the video of Salman's Koffee with Karan episode has got more than 3.5 million views on YouTube till date.
And then there is Ranveer's condom ad which is getting more and more popular on the internet every passing day. It's only been a week since the advertisement came out and it has crossed more than 1.5 million views on YouTube. Don't adjust your eyes. You read that right!
So considering the rate at which the views of the Lootera actor's condom ad is increasing, we won't be surprised if it beats the record of Sallu miyaan's KWK episode. What do you think, BollywoodLifers?