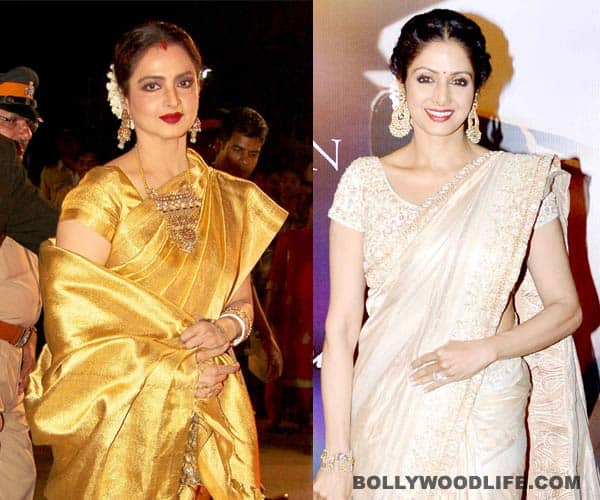 Here's some fresh goss about Abhishek Kapoor's upcoming film, Fitoor
Abhishek Kapoor's Fitoor, an adaptation of Charles Dickens' Great Expectations seems to be in the news all the time for its cast. Not so long time ago, Sridevi was offered to play Miss Havisham, a character with grey shades but she politely turned down the offer due to the negativity in the role. We'd also reported how Sushant Singh Rajput chose Shekar Kapur's Paani over his mentor's Fitoor. Anyways, now we hear that Rekha has been offered the role that was turned down by Sridevi.
Rekha has been offered to play the cold-hearted, rich spinster Miss Havisham from Great Expectations in the Hindi adaptation, Fitoor. Apparently, Rekha has not only given a nod to the project but has signed it too.
We're glad that Rekha didn't develop cold feet with the idea of adding a few years and going a lil de-glam on the big-screen. Now let's wait and watch how good Rekha will be as a rich spinster in reel life…