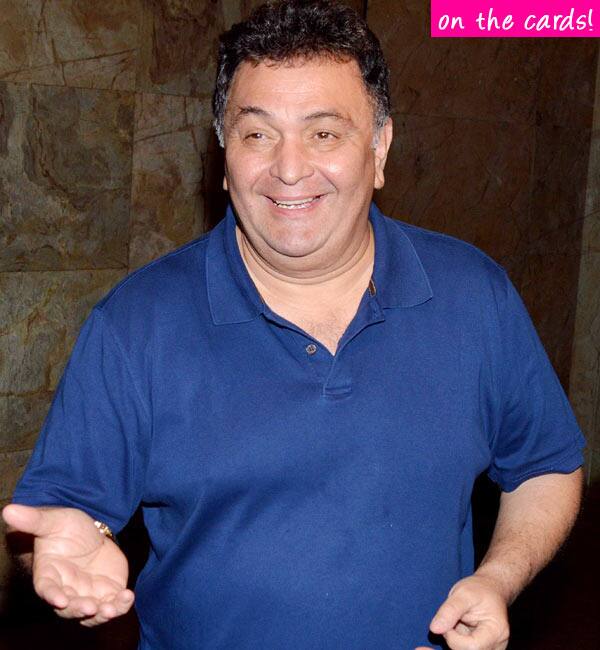 Rishi Kapoor has broken generational barriers and romanced all the heroines of his time and beyond
Today we see him play strong characters – how will his career continue? Will he direct? How will the Rishi-Neetu-Ranbir Kapoor combination work in the future? This week we ask our Tarot Reader, Shruti Chopra – What's on the cards for Rishi Kapoor?
Rishi Kapoor's recent roles have garnered high appreciation. His versatility was seen in Agneepath, Aurangzeb, Shudh Desi Romance etc.. Will this trend continue? Will Besharam add to his success?
On a general note, Rishi Kapoor will be seen in a variety of roles, but the Ace and Queen of Cups are quite prominent in his reading. This clearly indicates that he will be working on more sensitive roles, where aggression will shift to gentler control. It will be in such roles where he will receive more satisfaction and immense accolades. When it comes to the upcoming Besharam, Rishi Kapoor's acting would receive respect, but the film may not remain consistent at the box office despite a good opening weekend. In fact, acting cannot be faulted throughout the film, but the content may not connect so well to maintain itself in thecollections.
So if Besharam will not do as well, will we still see Rishi, Neetu and Ranbir Kapoor acting together?
Certainly! The Rishi-Neetu Kapoor combination will be balanced and very easy to relate too. An impressive storyline awaits them in the latter half of 2014. The same can also be said for Rishi and Ranbir Kapoor too, but for them January 2014 onwards brings them some exciting scripts and challenging opportunities. The Magician and the Emperor card both suggest the type of command both actors will have, bringing such a film to the pinnacles of success.
That is great news! Will Rishi Kapoor get into direction, maybe through reviving the RK banner?
Currently, Rishi Kapoor seems very content with the way things are and is not looking to rush on with the RK banner, but I do feel his family is keener on doing this earlier than him. He is still in two minds about this, but direction would be a great idea sometime in the future. The Ten of Cups shows him to be very satisfied with his growth hence I do not see him willingly divert his attention anytime soon.
Is there a Tarot tip for Rishi Kapoor that you would like to forward?
Yes, a very important tip – Health. Rishi Kapoor will have to take a lot of care in these next twelve months as it will bring with it fatigue, breathing difficulties and even heart/cholesterol related issues. The Hierophant card advises regular check ups and second opinions. This is one tip that should not be ignored.