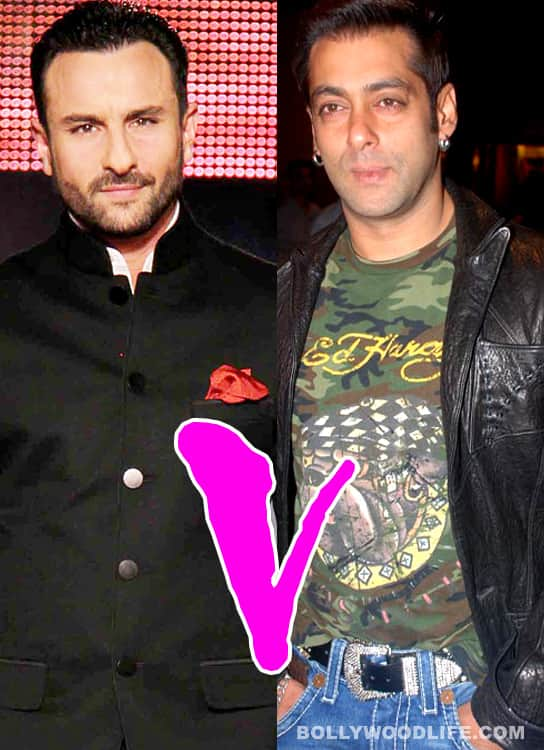 The makers of the sequel to the superhit film have upped the ante by bringing Hollywood technicians on board
A lot of eyebrows rose when it was announced that Saif Ali Khan will be acting in the sequel to Judwaa, the superhit film starring Salman Khan and directed by David Dhawan. Part 2 will neither have Sallu nor Dhawan, as they have been replaced by Saif Ali Khan and Sajid Khan, as actor and director respectively. While Saif is busy with the post-production and promotion of Agent Vinod, Both Sajids, Nadiadwala and Khan, are busy with pre-release activities of Housefull 2.
The industry has been divided about whether Saif will be able to pull of the role, with the same panache as Sallu did as Raja and Prem in the original. Producer Sajid Nadiadwala said in a recent interview, "The original came out in 1996, and a lot has changed since then in terms of technology and audiences' expectations. So, we plan to take the 'double role' factor to a level that no one can even think of." News is that a LA-based expert group will fly in to Mumbai by April end to get started on Judwaa 2.
We are yet to hear from Salman and David Dhawan about the sequel being made without them, which could go against its BO appeal. Another factor that could work against the new film is that post Agent Vinod, Saif will build an image of himself as an action hero, which might make it difficult for people to accept him in a comic caper. We wait to find out more…