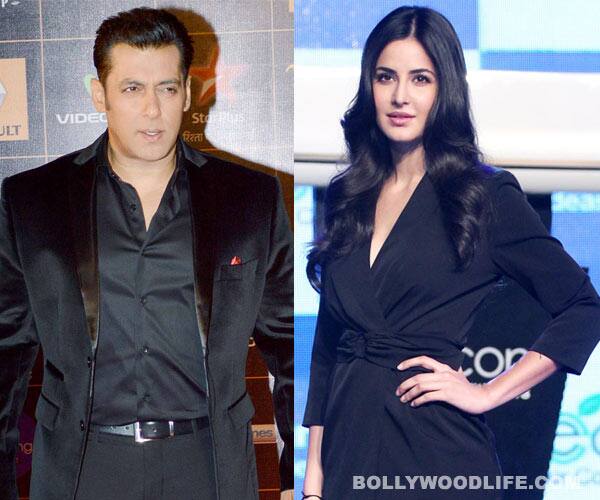 Salman doing a cameo in O Teri is old news, but the latest we heard was that Kat will be a part of the cast too
Ex-flames, Salman Khan and Katrina Kaif have recently been in the headlines for their respective love-lives. Lately, rumors have been doing rounds that Sallu and Kat will be shaking a leg in Salman's brother-in-law, Atul Agnihotri's film O Teri.
Salman and Kat were last seen in Ek Tha Tiger. The duo have also done an item number in Atul Agnihotri's Bodyguard. So, will these ex-lovers reunite for yet another item number with Atul Agnihotri?
Atul says, "It's too early right now as we are still working on the song track. We have not approached Katrina, but Salman has been involved with the project right from the beginning. Katrina has always been with us. She is our well-wisher and a wonderful person, so let's see how things shape up. In Bodyguard, both of them looked good and it worked." Hmmm… No smoke without fire, right? Also, is he trying to suggest that Sallu-Kat don't look good together anymore? Or is it because of some Mr. RK in Kaif's life that we won't get to see these ex-flames together on the big screen…
Apart from Atul Agnihotri's comment, we've other reasons too why we think it's doubtful that we will get to see Salman-Kat together again. Firstly, this year Kat was not invited for Sallu's Iftar party. What more (we wonder if it was an act of vengeance), Salman Khan wasn't a part of the guest list of Katrina's sister's wedding.
Well, with this changing equation between the two, we aren't surprised that Atul is having second thoughts of casting the two together. What if, instead of delivering a sizzling chemistry, the duo end up delivering cold vibes?