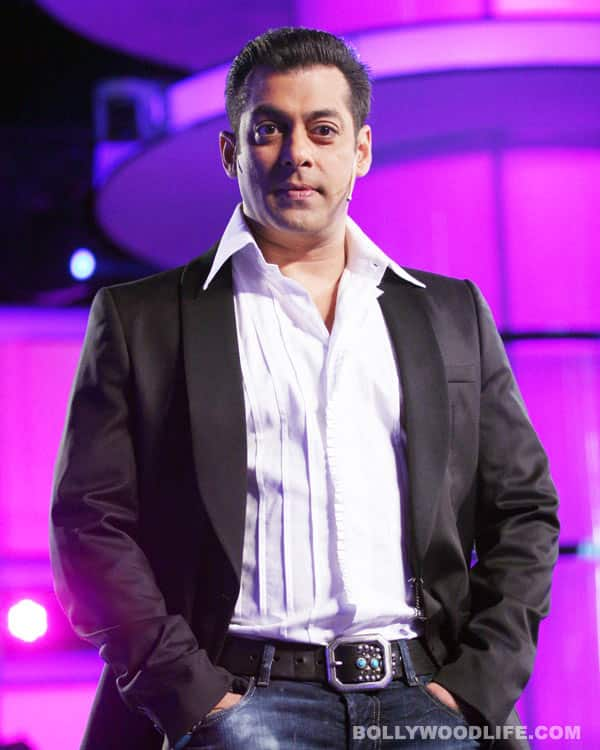 Buzz suggests that the Being Human actor is all set to fly high. But does Shahrukh Khan have a role to play in that happening?
Looks like Salman Khan has been bitten by the superhero bug! And we aren't saying this 'coz of his forthcoming Sher Khan, where he plays the role of a superhero with magical locks. We say it because after Sher Khan, Salman will gear up to fly above the skyscrapers as Lord Hanuman. And that too in a Hollywood flick! Now that's kewl, isn't it?
The pardesi movie in question here stars Keanu Reeves and Gary Oldman, who have reportedly been roped in to play the role of Ram and Raavana in the story that's set in 2012-13 in New York. And this movie is being made by Uru Patel, a Hollywood producer of Indian origin.
Revealing more about this juicy tid-bit a birdie chirped, "Uru wants to turn that dream into reality. Salman has shown interest. Things are being worked out, but it`s not going to be easy putting the film together. The cost is going to be astronomical as well." Sigh! And after what we heard recently about Salman's charges for any kind of appearance, we wonder who will pay the bills for this one!
But amidst all these revelations, we had a nagging doubt. And here's what. Dear Salman, what's the real reason for you showing interest in this particular role? Are you, by any chance, trying to show a certain RA.One slayer how to be good at the superhero job? Nudge, nudge.