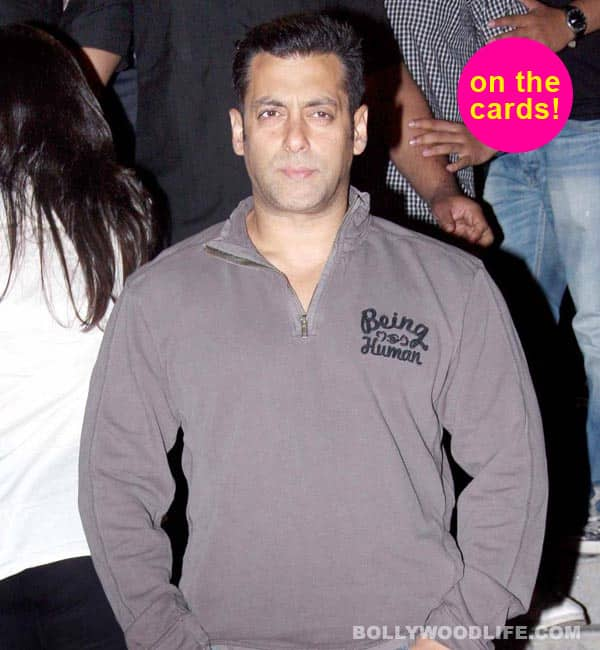 Salman Khan turns 48!
It's birthday time! Salman Khan turns 48 and he's still going strong. Romancing the leading ladies of the industry and introducing new ones. With multiple releases in 2014, which films will propel his career further? Will he be surrounded by any more controversies? Will there be any changes between him and Shahrukh Khan? Is a new love relationship on the cards? ..Tarot looks ahead..
Salman, ruled by the planet of love and creativity (Venus), has certainly had his fare share of issues in this area. But why so? Simply because the planet of aggression, anger and fiery energy (Mars) also troubles him. A combination of both make him highly passionate and sensitive. He is ruled by his heart – practicality comes a close second. Another such passionate year awaits him in which his career will grow from strength to strength, allowing him to gain firmer control over the image he wishes to depict of himself.
Jai Ho and Kick
With Jai Ho, the Five of Cups and the Three of Swords both suggest that Salman may not be entirely happy with the final product, but that won't deter him promoting the film because he will still believe in the effort gone into it. There will be quite a fight at the box office, yet the Ace of Pentacles confirms its' success and the positive adulation Salman and the team would eventually receive for it.
The Eid release, Kick will undoubtedly be a craze with audiences alike – money will pour in but the expectations from a Salman-starrer will keep Salman himself quite anxious. The Nine of Wands suggests that he should lose this unnecessary stress and retain faith in the type of cinematic experience he provides.
Love and Charity
Matters of the heart leave Salman very confused. The Seven of Cups and the Three of Swords indicate a possible hurt coming his way. Because of lack of communication and clarity in feelings, love will be a little troublesome, but one thing the cards do clearly show is that Salman is more interested in his work and believes in emphasising his energies on Being Human.
On that note, Being Human will receive much required attention and will see its' activities pick up and the type of money it will generate will improve its' growth and stability.
2014 brings with it a major argument in Salman's life. This could be a controversy that effects the family a lot more than those that have come up in the past. The Ten of Cups does show his family sticking by him, but they will obviously feel the brunt of this. It will be sensible of Salman to keep controversial associations outside of the country to a minimum as trouble may follow him unnecessarily and quite innocently.
This may not be the best year for Salman and Shahrukh Khan to attempt a complete reconciliation – a lot may not improve, but subtle positives will be seen between them. 2015 will be a better year for differences to be levelled out and for major changes to be seen in their equation with one another.
Tarot Tip – Health
Salman will have a good start to the year, but the Eight of Cups and the Ten of Swords suggest emotional disappointment and a continuing issue with his nervous system. The spine will also need to be taken care of. Moderation and understanding the body's signs will be key to a healthier 2014.