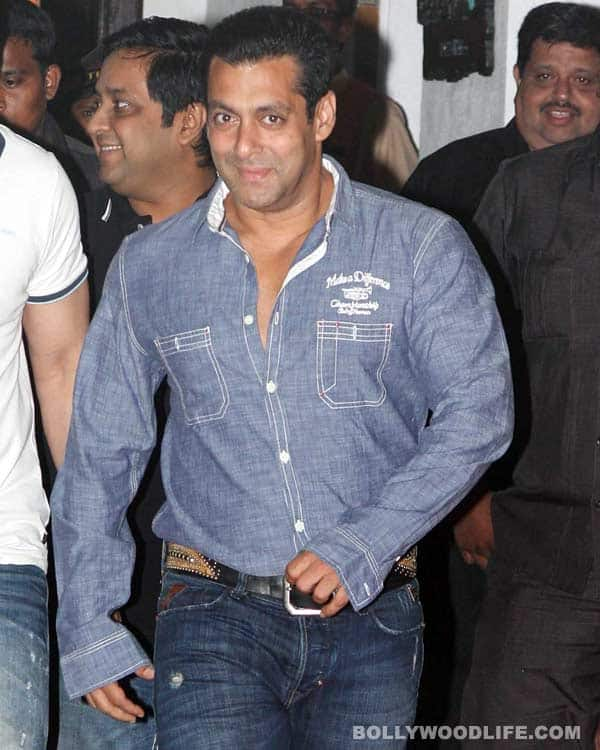 With Wanted, the Blockbuster Khan got onto the highway to super stardom. Since then he has been kicking, punching and somersaulting his way to box office success. But now he's shifting gears, and will be seen whispering sweet nothings into lady love's ears
Superstar Salman Khan's health problems have forced him and his brother Sohail Khan to alter the story of their next home production Sher Khan. Instead of action, the Ek Tha Tiger actor will sing, dance and run around trees in the superhero-esque film. However Sher Khan won't be completely devoid of Sallu's famous kicks and punches, it's going to be a romance spruced with some fight sequences.
But we wonder if the superstar will continue his joyous journey at the box office with the new image of a romantic hero! If you remember when Sallu was down and out, it was the raw action of Wanted that helped him make a comeback. And since then his films – Dabangg, Ready and Bodyguard – have been a merry mix of hardcore action, goofy romance and lots of gags. His last film Ek Tha Tiger though was a surprise – it looked like a spy thriller but turned out to be a spy romance. And that didn't go down well with a lot of Sallu's action avatar fans.
Also, if the superstar's going to focus on romance now, will he go beyond holding his girlfriend's hands and giving a quick peck on her rosy cheeks since he's extremely shy getting intimate on screen?
We doubt if the romantic image will have the same effect at the BO, but with Tiger's fans you never know! Right? And our wicked minds can't help but wonder if with this move Sallu's gearing up to give his good friend-turned-just-a-contemporary, the unshakeable king of romance, Shahrukh Khan a run for his money!