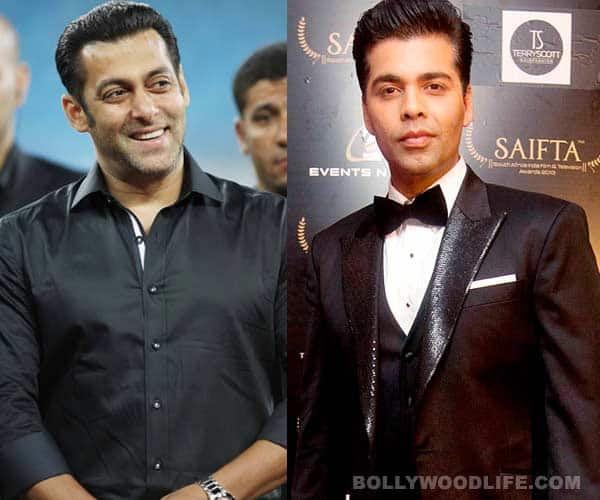 If everything falls in place, Sallu might feature in the first episode of Karan Johar's popular talk show
Things must be a little different in Koffee With Karan Season 4. According to the buzz, the season will premiere with Salman Khan on December 1. This is also the first time that the star will appear on the show. It is learnt that Khan will shoot for the episode this weekend before leaving for Romania to shoot a song for his next release Jai Ho.
It is learnt that Khan will be the only star in the episode and he will be joined by his dad Salim Khan for one segment. Two of the previous three seasons featured Shahrukh Khan in the first episode. Salim Khan, Salman's father says, "Yes Salman is coming on the first episode. He is shooting for it now."
Karan adds, "I can't confirm or deny anything. The channel has a strategy and they will announce it at the right time. It's their call."
The first episode of Koffee With Karan Season 1, aired on November 19, 2004, featured SRK and Kajol. Season 2 aired on February 11, 2007. The first episode had the three stars of Kuch Kuch Hota Hai — Kajol, Rani Mukerji and SRK. KWK Season 3 first episode aired on November 7, in 2010 and featured Abhishek Bachchan and Aishwarya Rai Bachchan. SRK came on episode 9.