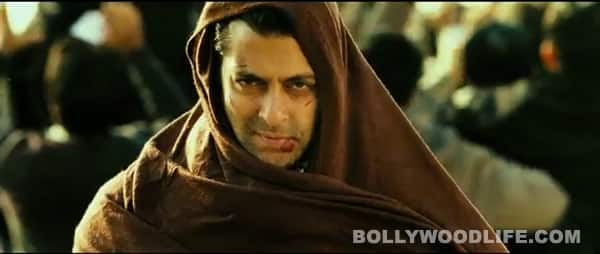 Chillar Party producer Siddharth Roy Kapur is keen on working with the Dhinka chika dude again, but dates do not seem to be working out any time soon
Over the past few years Salman Khan seems to have perfected the art of headlining the Rs 100 crore films department. Every producer worth his cheque book is queuing up outside Galaxy apartments in suburban Mumbai, where Salman lives. It is heard that his loyal fans are ready to shell out their hard earned money just to watch Sallu do what he does best, story be damned. That explains the success of films like Ready and Bodyguard. The Dabangg dude does know the pulse of his audience like nobody else.
Buzz now is that Siddharth Roy Kapur, who helms UTV Motion Pictures, is also going out on a limb to work with the Blockbuster Khan, but somehow things aren't working out. Salman's last outing with UTV was Phir Milenge, but back then he wasn't the phenomenon that he become today. It is reported that a team at UTV is busy trying to come up with an idea that might catch Sallu's fancy. SRK – Vidya's UTV honcho beau, we mean, not Shahrukh Khan – has also been trying to get Salman's approval to do a film with his production house, but so far there has been no progress. With projects like Dabangg 2, Sher Khan and Kick already on his platter, we wonder when the Ek Tha Tiger actor will have the time to say yes to SRK…
ALSO READ: Will Katrina Kaif do ballet in 'Ek Tha Tiger'?
Salman Khan not to pay compensation to accident victim's family