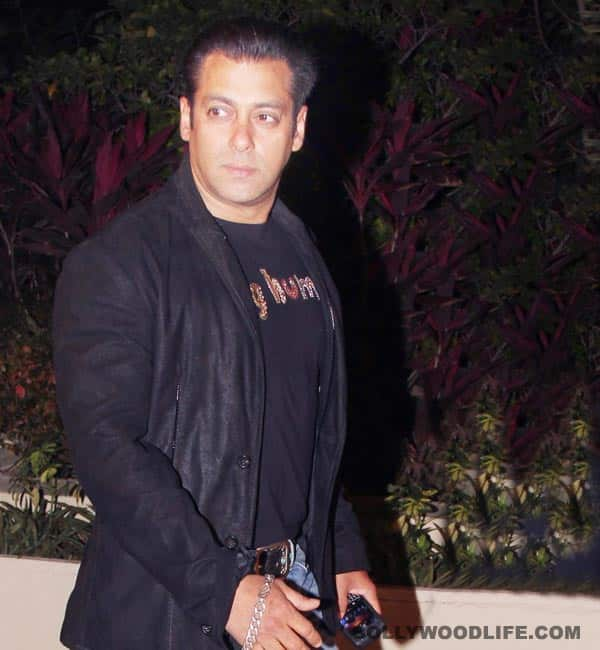 The Blockbuster Khan can no longer perform the well-liked hugely popular fight sequences in his movies due to his health problems
Last week we told you that Salman Khan's nerve disorder does not permit him to perform action scenes, yet he did some kickass (literally!) stunts for his forthcoming film, Dabangg 2. But finally the Khan khandaan has put its (collective) foot down and decided that Bhai will no longer fight, kick or punch in his films hereafter.
The Bodyguard superstar's neurological problem is at such a critical stage that even a simple punch to the face or a misjudged stunt could land him in serious health trouble. Remember a few months ago we told you that during the shoot of Ek Tha Tiger the 40-plus actor complained of facial pain 'coz of the nerve disorder? And more recently we gave you more on the same issue.
Now Salman's brother Sohail Khan and friend Sajid Nadiadwala, who are producing Sher and Kick respectively, don't want the superstar to perform any action scenes in their films. Which does not mean that these stunt sequences that do so well at the BO will be eliminated from his movies in future. We hear that the producers are in talks with body doubles from Los Angeles and Hong Kong to perform the superstar's action scenes. But they have not allowed for the obstinate Sallu's reaction to this – he wants to do his own stunts and insists he will.
As of now the Khan and his producers haven't reached a mutual consensus on this matter. While we know Sallu miyan realises his health is of great importance, he isn't someone who easily succumbs to any kind of pressure. So we wonder if the action sequences will be tamed down in Sher and Kick or whether the films will be delayed till Salman completely recovers from his neurological problem.
We are sure his fans don't care, as long as their fave Khan is fit and fine!