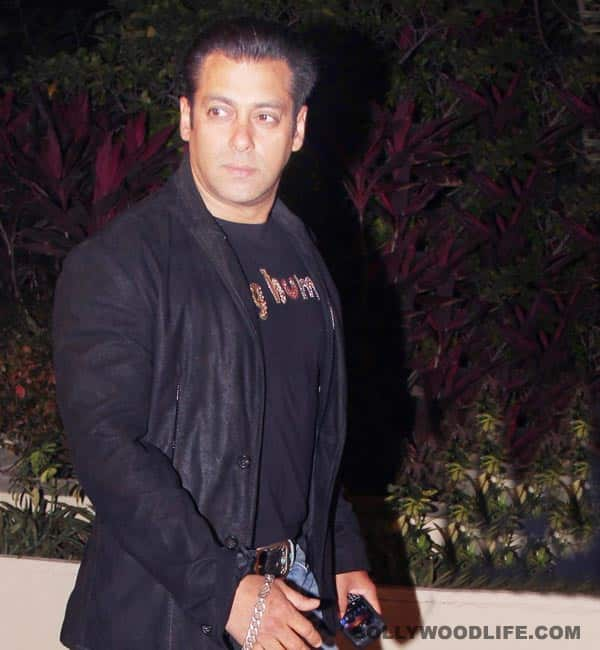 What else do you think the Ek Tha Tiger superstar means when he says the reality series has to be a parivarik (family) show!
We think superstar Salman Khan's mother Salma Khan's critical observation of Bigg Boss 5 – she didn't like the constant quarrels and foul language used by contestants – has finally reached on the right ears. The Tiger and makers of the hit reality series have unanimously decided to cut down the nastiness and voyeurism in the show. This also means that the Blockbuster Khan will return as the host of the next season.
Anyway, our winged spy who is often seen perched on a tree outside Salman's home in Galaxy revealed to us, "Bigg Boss will be a wholesome entertainer with a parivarik punch!" We agree that the constant fights, the use of expletives and offensive language in the last season of Bigg Boss made it unsuitable for 'family viewing'. By that we mean it was hardly a show that dada-dadi, mummy-daddy and beta-beti can watch together during dinner time. Right, na?
But we literally fell of our chairs when we heard the words 'parivarik punch'. Do the Bigg Boss makers and the host mean that women who look like sacrificing bahus drapped in flashy saris and adorned with blingy jewellery, conniving saas who aren't willing to let go of the household reins and men who open their mouths only in dire times will scheme and plot for the big prize in Bigg Boss 6? 'Coz isn't that the idea of a parivarik show, as far as the Indian audience is concerned, at least?
What reinforces our doubts further is that the top shots at Bigg Boss will no longer have the entertaining yet controversial characters like Rakhi Sawant, Veena Malik, Dolly Bindra, et al, but instead contestants who have clean and conscientious backgrounds.
In that case, our questions is, why will people give up those longstanding family sagas and change the TV channel to watch Bigg Boss 6?