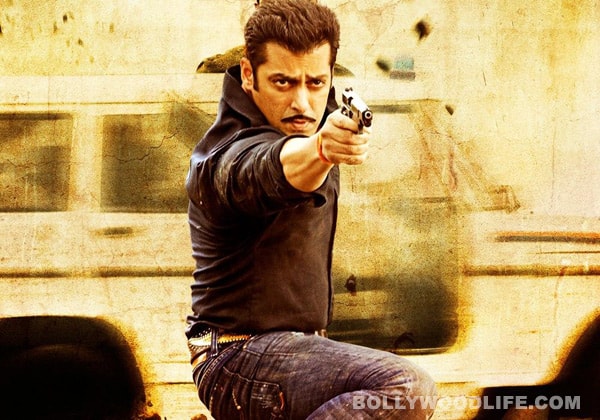 Will Dabangg 2 live up to its expectations? How will the critics respond? What about the careers of of Salman Khan and Sonakshi Sinha? There's a lot the cards reveal…
The Ten of Cups represents the highly awaited Salman Khan starrer Dabangg 2, a wholesome entertainer to be loved by various age groups. Salman, the King of Pentacles, will continue to dominate the box office collections and will find Dabangg 2 faring better than Dabangg. This is where the critics will also play their part. They will acknowledge the undeniable command Salman will posses over the film and will appreciate his ability to deliver to his audiences. Despite this, the Five of Cups does suggest the obvious pointing out of flaws, but this will not hamper the audience perspective. The Chariot reaffirms the audience love, especially as they will enjoy receiving the formula films they expect of Salman. Female audiences are like the Empress – they will equally enjoy the various emotions seen in Dabangg 2, and will also be appreciative of Sonakshi Sinha's role and look in the film. Therefore, it is certainly safe to say that Dabangg 2 will be successful and extremely profitable.
The cards do guide Sonakshi Sinha to be more conscious of how she chooses her roles post the success of Dabangg 2. The Two of Swords and the Devil card explain the importance of not getting fixated with similar roles; instead a fresh approach and developing new characters will provide her with much needed versatility.
On the other hand, Salman Khan will remain in charge of his career, but the Seven of Swords and the Temperance are clear indicators of him pursuing successful new concepts. There is an obvious need for Salman to take care of his health, especially as the Five and Eight of Swords warns of further discomfort.
Arbaaz Khan Productions will now find a stronger footing as a production house, but even though future success is inevitable, the Hanged Man does suggest delays in upcoming projects, only to be compensated in 2014. This is when AK Productions will confidently take off and command like the Magician.
Dabangg 2 will cement the careers of many involved, and will also increase the Salman Khan phenomena.
Learn more about our tarot reader Shruti Chopra