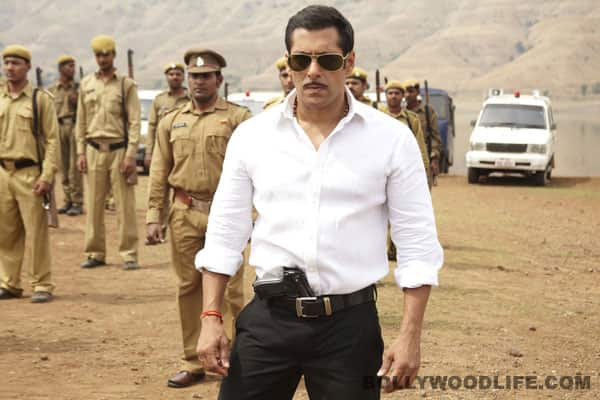 Arbaaz Khan was so impressed by the official Telugu remake of Dabangg that he decided to use some scenes from that film in the sequel
Remaking films has become the order of the day in Bollywood, so we weren't too surprised to learn that Salman Khan's superhit film Dabangg was remade in Telugu as Gabbar Singh. With this remake 'Power Star' Pawan Kalyan delivered a hit almost as huge as Dabangg was. Obviously debut director Arbaaz Khan, who is helming the sequel of Dabangg, was curious to see what made the Telugu version so successful. And we hear that Arbaaz was so impressed after watching Gabbar Singh that he decided to use some scenes from it in Dabangg 2. What goes around, comes around?
One scene that Arbaaz loved was where a man has a poster of the protagonist Gabbar Singh on his car, so that nobody messes with it or him. This completely supports Salman's real and reel life image – his fans would go crazy with something like this! Buzz is that Arbaaz requested GS producer Bandla Ganesh to allow him to incorporate that scene in D2. Not just that, the debut director also seems to have taken a liking to the theme music of the Pawan Kalyan-starrer and he is considering using that it too. If this is true, Sallu's fans have a huge treat in store for them, one that Pawan Kalyan fans have already got when they watched Gabbar Singh!
ALSO READ: Kareena Kapoor or Malaika Arora Khan: Who is the real item girl in Dabangg 2?