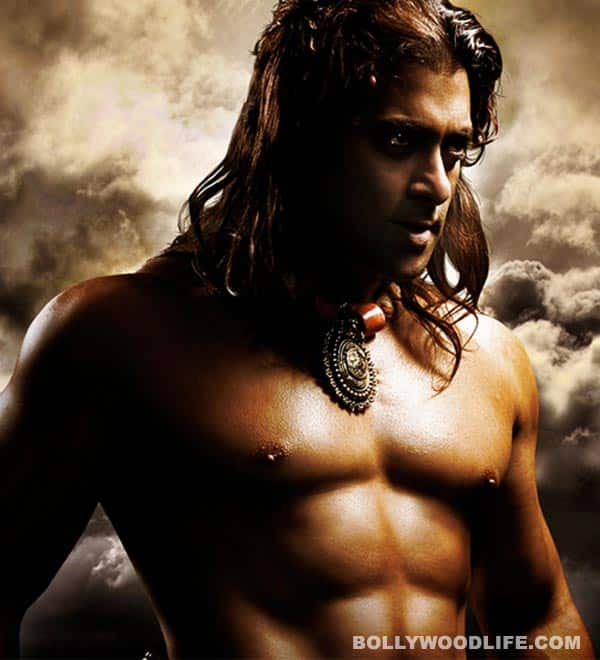 The Blockbuster Khan's film with brother Sohail Khan is a superhero flick targeted at his younger fans
Sohail Khan's ambitious project Sher Khan starring bade bhaiyya Salman Khan has undergone a makeover. Originally the Pathan character was going to be akin to Sallu's fearless action star avatar in Dabangg, but now the makers have had a change of heart and mind. They want to appease Salman's biggest fan followers, a group ranging between 2 and 16 years old.
Sher Khan has been rechristened as a character on the lines of the Biblical superhero Samson, whose undefeatable strength lay in his long locks. Yes, Sallu, who once-upon-a-time had severe hair woes, will sport shoulder-length tresses in Sohail's production – will this be like his look in Veer? We shudder! And then he will use his mane to fight the bad men in the film.
This means the Ek Tha Tiger superstar is the latest to join the small tribe of Bollywood superheroes like Hrithik Roshan's Krrish and Shahrukh Khan's G.One. Though we think the only successful hero with supernatural powers from contemporary Hindi cinema is Krrish, who can stand tall against Hollywood's Batman, Superman et al, Hrithik's flick had a straightforward story and impressed kids galore, fast becoming a blockbuster. That's the reason the superstar and his filmmaker father Rakesh Roshan are working on the third edition of the superhero series.
Let's wait to find out whether Sallu or Duggu's superhero act finally manages to woo the young audiences to cinema halls and win the battle at the box office! Who are you rooting for?