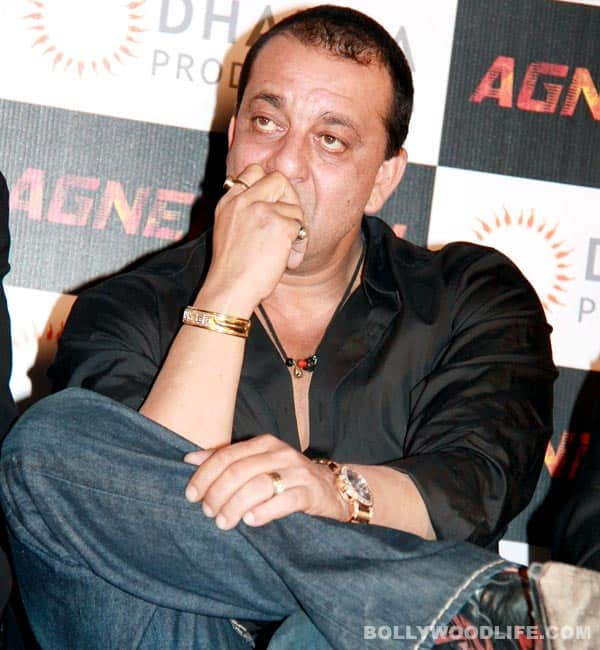 After being sentenced to five years in prison for illegal possession of arms in the 1993 Mumbai bomb blasts case, Sanjay Dutt will now challenge the Supreme Court verdict by filing a review petition
Sanjay Dutt is facing difficult times. The 53-year-old actor has been sentenced to five years imprisonment by the Supreme Court. An AK-56 rifle found in his house in 1993 was from a consignment of arms smuggled into India just before the infamous Mumbai bomb blasts. The Apex Court has upheld the judgement and Sanju Baba is shattered with the verdict. The actor has already served 18 months in prison and now he will file a review petition challenging the verdict. If this petition is dismissed, the Khalnayak actor will have to serve another three and a half years in jail.
"I have already suffered for 20 years and been in jail for 18 months. If they want me to suffer more I have to be strong. My family is very emotional right now and I have to be strong for them. I am shattered and in emotional distress. I am sorry I can't come down and meet you all. I know in my heart that I have always been a good human being, respected the system and always been loyal to my country. God is great and he will guide me through this," said Sanjay Dutt in his statement.
The court has given the actor four weeks to surrender and now all eyes are set on Sanju's review petition. If his request for review gets dismissed, Dutt has one more option of filing a curative petition. The actor's last resort after this would be to reach out to the Governor of Maharashtra, who can possibly intervene and remit his sentence. But even that move would be dependent on the recommendation of the State government.