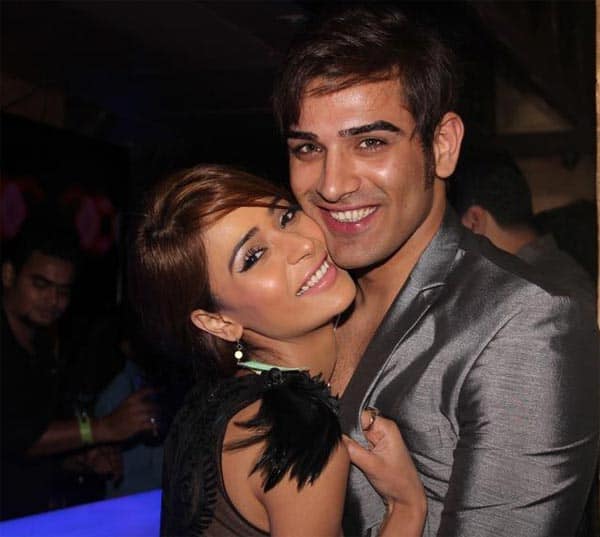 The actor has been roped in to play the lead in Midsummer Midnight Mumbai opposite her beau Paras Chhabra
Most telly actors dream to get into the movies, but only a few are lucky enough to get the opportunity of a lifetime. Sara Khan was recently cast in a small budget film directed by Braj Bhushan. But now the producers regret their decision. But why?
Apparently, the actor and her beau are throwing a lot of tantrums on the sets and making absurd demands. The couple often comes three to four hours late on the sets, refuse to do scenes as per their whims and sometimes don't even turn up for the shoot.
Recently, the film crew was to shoot a scene amidst busy traffic, but it got held up 'coz the actor wanted a vanity van. The producers were in a dilemma 'coz you cannot park vanity vans on a busy road. The director also had to cancel a song from the movie because the actors did not turn up for the shoot. Sara and Paras cost the makers a lot of money, which overshot their estimated budget. Mr Bhushan said, "It was a mistake to sign her."
Sara started her career with television in Bidaai, she went on to do several daily soaps and reality shows after that. She was last seen as a wild card contestant on Nach Baliye 6. We've always heard stories about the actor's tantrums on the sets and unprofessional behaviour, but acting pricey in Bollywood will make Sara pay a hefty price. After all, who would want to work with unprofessional actors, no?
The Bidaai actor enraged with all the unprofessional tag spoke to another telly site and explained her side of the story. She said, "He is saying all this for I did not agree to romance on screen with the negative lead of the film M A Guddu, who is incidentally the producer of the film. I was not told this at first. I was under the impression that I would have on screen chemistry only with my boyfriend who is also the male lead. We were never given the script."
Her co-actor and boyfriend Paras said, "They are talking about the last day of shoot in Mumbai. They scheduled the shoot without cross checking with me, hence I could not come on time. I wrapped my other shoot quickly and reached there but by then they cancelled the shoot as they did want to pay overtime."
Both the actors have finished shooting for the film, but the dubbing is still left. Well let's hope both the actors complete the film and let bygones be bygones.