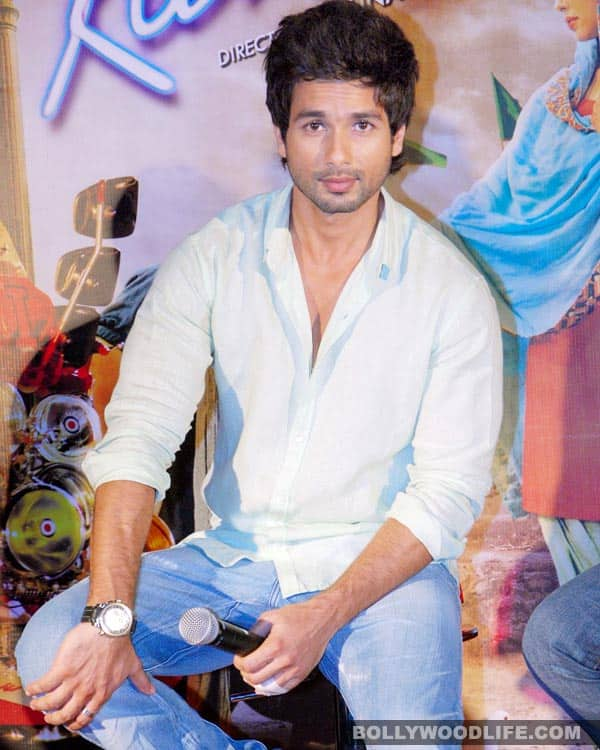 It has been a strange career for the Phata Poster Nikhla Hero actor, we have seen him win over hearts and audiences with Ishq Vishk, Jab We Met and Kaminey; but with the recent string of flops, there aren't many positives in his career
Is this going to be the norm or is there a change anytime soon? Why has it gone so horribly wrong for Shahid Kapoor? What does Tarot reveal..
Stagnation, confusion and mis-representation are three states explaining Shahid's career. Despite the Justice card showing mental balance, he is not being able to manifest that in his career – instead it seems as if he striving for direction but without a plan. The Two and Eight of Swords warns him to be more alert of opportunities which he may be too quick to dismiss. Smarter career evaluation is necessary. Now that's a lot of advice from the cards, but it seems to be important too because Shahid's career is just not flourishing the way it should. Some of the basics are just not going off correctly. But then the next question would be – for how long will this stagnation continue?
The Hanged Man, the Moon card and Shahid's date of birth show major changes in 2014, but more towards the latter half of the year. In fact Shahid should not let these changes ruffle his feathers, instead this chaos will bring with it the right films that will rejuvenate his career and get him back into a confident string of successes.
For now, his next release Phata Poster Nikhla Hero will not be added to his list of noteworthy films. Although Shahid's hard work will be apparent but it will not work as well with the audiences. Oddly, the Page of Cups suggests that Shahid's expectations from this film are too high, hence disappointment is indicated.
On a personal front there will be some turmoil in 2014. Relationships, family concerns and his own health are going to be troublesome. The Five of Pentacles explains inconsistent sugar levels, skin related issues and an increase in fatigue. All three may not come together but all will be an issue at some point, which is why the cards advise additional care, in fact meditation will be an important source of strength.
A lukewarm 2013 gives way to a changeable 2014; only to pave the way for a highly successful 2015.
Learn more about our Tarot reader Shruti Chopra
Also Read:
Priyanka Chopra vs Parineeti Chopra: Who has a brighter future in Bollywood?