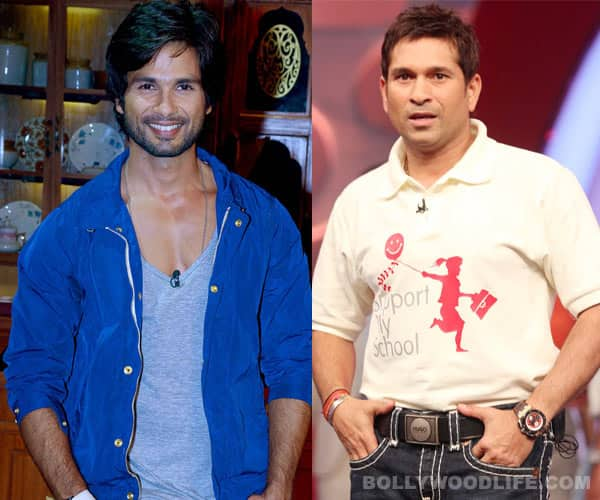 Buzz is that the actor is a huge fan of Sachin and is adjusting his schedule so as to not miss his last match
A little birdie tells us that Shahid Kapoor is likely to take a few days off from work next month. No, he isn't planning to go on a vacation like other actors. But, he wants to watch Sachin Tendulkar play his last test match in Mumbai, which starts from November 14. However, around the same time, Shahid will be required for promoting his upcoming film, R…Rajkumar, which is slated to release on December 6. So now, Sasha is trying to adjust his schedule so that he can watch the Master Blaster at his last game, live!
Well, we still don't know if the filmmakers have given a nod to Shahid's plans. Let's keep our fingers crossed and hope the best for Shahid.