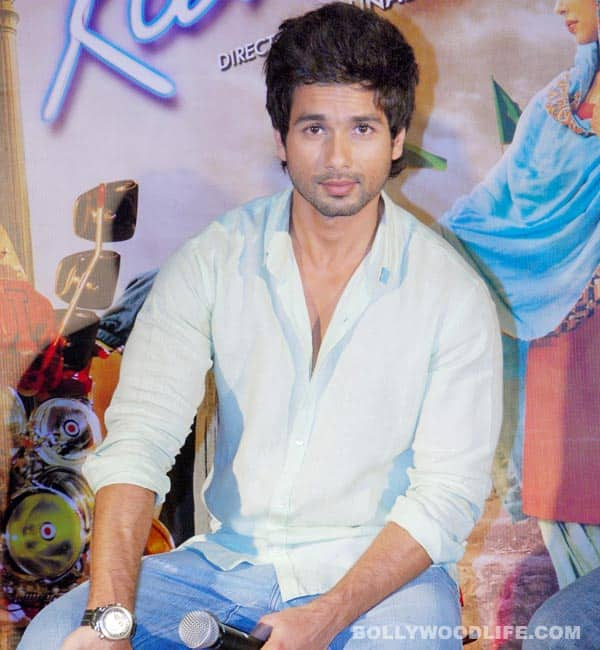 The road to the top hasn't been a smooth one for the Teri Meri Kahaani actor. So we quiz the cards to find out if any more road blocks await this chocolate boy of B-town
Shahid Kapoor has had a cold response at the box office for his recent films. But has he let go of his disappointments? What does the future hold for Shahid? Tarot reader Shruti Chopra finds out!
Shahid, being ruled by the numbers 7 and 1 is extremely dictated by his emotions and because he internalises this to such an extent, he can find himself getting hurt quite easily. He has the capabilities to use his emotions in his creativity and receive success from it, but will he manage to?
The Tarot cards indicate various things. Shahid is being represented by the King of Swords – someone who has become wiser from recent experiences and is looking to plan a stronger future. He wishes to listen to himself more, but with the Three of Swords he does question his ability to choose the right films for himself. Despite this, Shahid will manage to overcome this and will be on top of his game. He will work with some good director/producer teams. In fact, as his confidence grows over the course of one year, we will find Shahid directing his career path stronger than ever. With the support of the Three of Pentacles and the King of Wands, he will have the ability to adapt himself to do justice to his work. But there is a warning, initially he should be wary of signing on too many films that may seem like lucrative opportunities, but with the Devil there, they may not turn out to be so.
Shahid's mental baggage from his last two failures is immense. With Mausam, he believes that it did not get its' due. The Page of Cups suggests that he does not believe it deserved the fate it received, instead he feels that it will be appreciated in times to come. Whereas with Teri Meri Kahaani, the disappointment comes from believing that he gave the film his all. Like the Magician, he left not stone unturned with his efforts. Over time, he will reconcile to its' result.
The Page of Swords and Two of Pentacles do warn Shahid to be watchful of his finances and apply necessary caution to it. A slight mis-judgment can cause instability. This also applies to his personal life (family and friends) – avoidable conflict can cause life to become tougher. Good, clear communication will see him through this phase.
2013 is a number 6 year for Shahid – a year of creativity, a year to explore and benefit from various potentials in work and love.