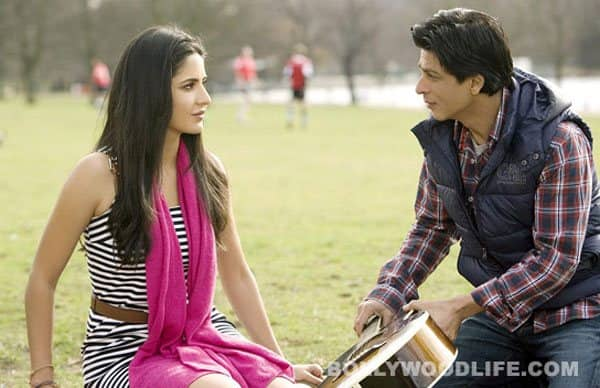 The two superstars will be seen in a Lux ad together, according to the grapevine
We know they're doing a movie together with Yash Raj Films. But we wonder if speculation of Shahrukh Khan and Katrina Kaif in a Lux ad together has something to do with the film, as the commercial will apparently be released in Diwali, when the film is out. Nevertheless, what excites us more is waiting to see if Katrina and SRK will share a hot 'n' steamy bathtub!
Quite a few years ago, Shahrukh shocked everyone by appearing in a Lux soap ad exactly like the heroines do – in a bathtub, rubbing the bar on his wet skin. He was the first male star to appear in an ad by the famous soap brand that went with the tagline: 'Filmi sitaaron ka saundarya sabun'. Bollywood's diva Hema Malini, Kareena Kapoor, Juhi Chawla and Sridevi were also part of the TV commercial with SRK, but they were positioned by the edge of the tub, giving the King Khan centre-focus.
We're truly waiting to see if the great creative minds of Indian advertising will put SRK and Katrina in the same bathtub, or shower!