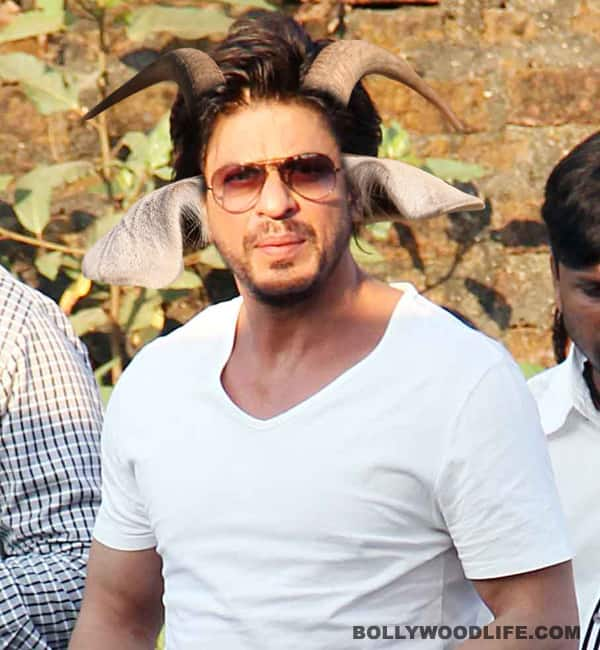 With his name being used liberally on the poster of a fun film titled Yeh Hai Bakrapur, we wonder if the megastar will celebrate the special day and spill pearls of wisdom…
The makers of Yeh hai Bakrapur, the social satire, will be celebrating April 1 as Antarrashtriya Bakra Diwas . We have all been made a fool of, at least once, in our lives. The Yeh Hai Bakrapur team urges people to stop regretting those days and celebrate the lessons learnt, and move on. Uninhibited laughter and fun should be a part of April Fools' Day.
Yeh Hai Bakrapur promises to be a rib-tickling ride for viewers and a treat for lovers of good cinema and comedy alike. The story revolves around the Qureshi family and their pet goat Shahrukh, who acquires celebrity status in his village and beyond, with people fighting for a piece of the live goat. The movie promises to make you think, while making you laugh. We wonder now will Shahrukh-the megastar-himself will have his witty responses ready on his name being given to a goat on the eve on Antarrashtriya Bakra Diwas?
Yeh Hai Bakrapur is written and directed by Janaki Vishwanathan, known for her award winning film Kutty, and produced by Ramesh Sriivatsava Aruunachalam. It is slated to release on May 9, 2014.