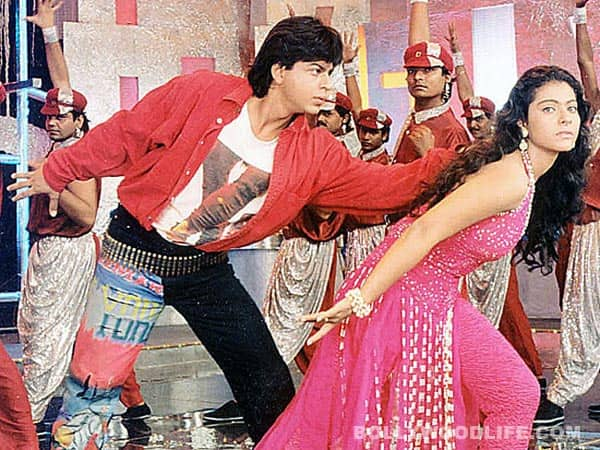 Talks for the sequel of the film that made Shahrukh an overnight sensation are on, we hear. Though that was great news, we had to wonder – didn't SRK die at the end of the movie?
Yeah, so we hear that producer Ratan Jain is looking to make a sequel to Baazigar, the movie that shot Shahrukh Khan into the limelight as the baddie who had no problems killing people. While we are extremely excited at the news, we wonder what the revengeful but very dead Ajay Sharma / Vicky Malhotra will turn out to be like in part two.
We all know what Baazigar did to Shahrukh Khan's career, even though it was a super-villainous role and besides us, movie buffs got a new superstar to adore! The way he so casually tipped the unfortunate Shilpa Shetty off the terrace of a building was a class act and we clapped heartily, as did most of the movie-watching audience. But sadly, SRK died in the end, covered in huge amounts of blood and gasping his excuses with his last breath. So if Jain is considering a sequel, what sort of role would our favourite baazigar have in it? Jain says he does plan to do a film that takes part one further, but not without SRK or at least his consent, but not immediately.
"I am thinking of Baazigar sequel, but not right now," said Ratan. "I am busy with other projects. May be three to four years later I will make a sequel to Baazigar. It will happen only if Shahrukh agrees to do it." The film that catapulted Khan into the league of superstars was directed by Abbas Mustan and produced by Ratan's brother Ganesh Jain.
We wonder what the most romantic Khan will have to say to this. You tell us, what do you think – should the Baazigar sequel be made? And what role could SRK play in it? More interesting, will Shahrukh be able to pull off a negative role after all these years of spreading his arms wide and singing love songs?