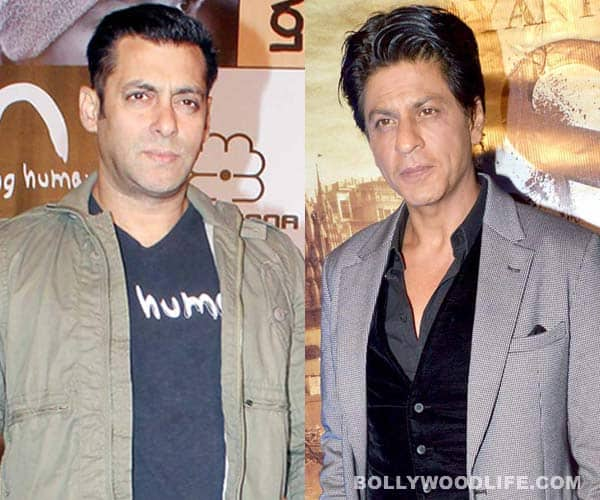 After making a barrage of celebrities dance to his tune-including a certain bhai- in Om Shanti Om, the King Khan is all set to pull off the same feat again for his next
Shahrukh Khan knows how to make starry folks dance to his tunes. Those who relished watching a massive bunch of starts shaking their legs to the tune of the title song of Farah Khan's Om Shanti Om would know what we are talking about.
The hyper-energetic superstar made almost everybody from our glamorous B-town to come on the dance floor to make a song that was nothing short of a Bollywood conglomerate. From Rekha to Kajol and from Mithun Chakroborty to Salman Khan– almost every glittering celeb made their presence felt in the fun number choreographed and directed by Farah.
And now a secret birdie chirped to us that both SRK and Farah are planning to put in a special number for Happy New Year. But the larger question that has simply stimulated our filmi mind is that will Salman-the friend turned foe turned friend make his Dabangg presence felt in this number especially after the Iftar hug? Will SRK rope in the ultimate bhai of B-town to wriggle his belt, shirt collar, his aviators or whatever he likes to shake?
After all the two Khans have also hugged each other in an Iftar party so it is only natural for us to entertain such seemingly impossible ideas. After all one should never say never, right BL readers?