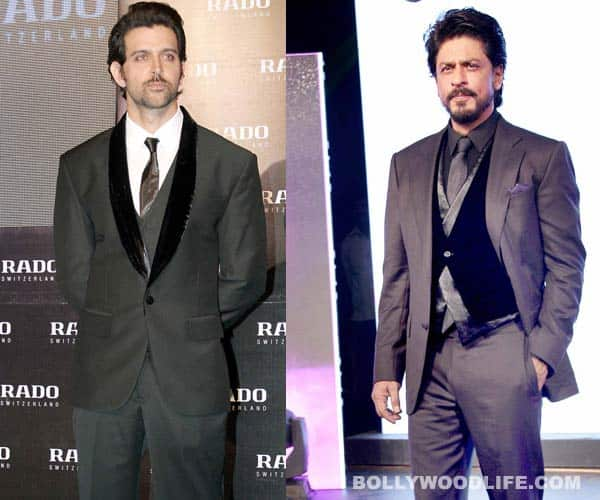 As per the latest buzz, SRK will do Karan Johar's film that will release next year
B-Town is abuzz with the news that Shahrukh Khan will step in as the lead actor of Shuddhi, a position recently vacated by Hrithik Roshan.The whispers started after Karan Johar tweeted that the film will release on Christmas 2015.
After Hrithik opted out of the role, Karan was clear that this film needed a superstar. All the new actors are not in the reckoning. Which led to the speculation that Dharma's favourite SRK might be returning to the production house.
Says an industrywallah, "Shahrukh came with Chennai Express in Eid, (considered Salman Khan's date) and broke records. Now if he has a release on X'Mas (which belongs to Aamir Khan) and shatter box-office figures, it will be the ultimate high. Even though Aamir has not made an announcement yet for December 2015, he has released his last three films have released on that date."
If SRK does this film, it will mark his return to Dharma after My Name Is Khan (2010). However, this time Karan Johar will only be involved only in the capacity of a producer as Karan Malhotra is helming this project. The part of the leading lady belongs to Deepika Padukone. Her name was being tossed around even when Kareena Kapoor Khan was the official heroine, before she stepped out. So if it is SRK-Deepika, then it will be their fourth film together, after Om Shanti Om, Chennai Express and Happy New Year.
Meanwhile…
Ranveer Singh and Deepika Padukone, a hit pair, are also under consideration.They haven't signed a film after their last hit. Shuddhi needs a performer. Singh is the only 'newbie' in the running as he has proved with Ram Leela and Gunday that he can deliver the goods. What also works in his favour is that he is dating the lead actress, which is always interesting for the audiences.