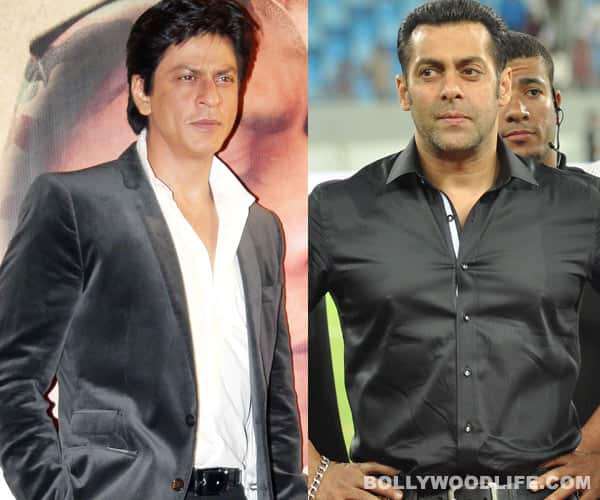 First it was Amitabh Bachchan, then Salman Khan. And now, since Sallu is tied up with his various commitments, Shahrukh Khan could take over as host of Bigg Boss 7. True?
A vague rumour floated our way saying that SRK could take over from arch-rival Sallu as host of the hit TV show Bigg Boss 7. Could it be possible?
After inheriting the mantle from Amitabh Bachchan and hosting three seasons of the reality series, Salman Khan could yield the big-ticket position to Shahrukh Khan, who seems to be the hot contender for the job. The fact is that Salman has his plate overflowing for the next year or so, what with the disaster-plagued shoot of the Sohail Khan-directed Mental, his trigeminal neuralgia treatment in the United States and the various court cases he is currently embroiled in. With all this piled up, will he have the time for the Bigg Boss 7 job? Perhaps not.
Okay, so while SRK could be the perfect celebrity to take over that post, especially considering his huge market value and popularity on the big screen, we can't help having that one niggling doubt – is he the best person for the job? After all, neither Kaun Banega Crorepati?, Kya Aap Paanchvi Pass Se Tez Hain? nor Zor Ka Jhatka: Total Wipeout did brilliantly with his brand of humour, patter or charisma, so will BB7 do any better? Makes you wonder, na!