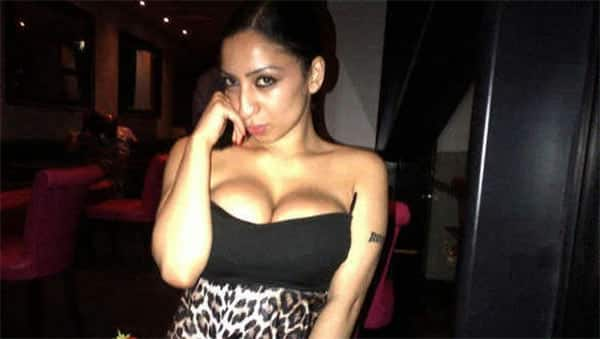 Yes, the porn star of Indian descent has pierced her nipple!
A little birdie tells us that Shanti Dynamite who will soon be making her Bollywood debut with Savita Barbie has pierced her nipple. The adult film actor obviously has no qualms about flaunting her body and assets and is quite happy about her latest body piercing. She was quoted by a website, "Nipple piercing offers the most sensuous, sexy and feminine look by increasing the sex appeal of a woman. And it didn't freak me out at all. I was really happy to do it. It just felt like a good one to get – a necessary one to get." Necessary, really? We certainly don't think so. It might up her sex appeal in her porn films but it's certainly not gonna do anything to her Bollywood film Savita Barbie.
Nipple piercings are really sexy and cool in the West. Celebs like Rihanna, Christina Aguilera, Janet Jackson, Amber Rose and Pink are known to have their nipples pierced. So we aren't surprised that Shanti Dynamite followed suit. Sadly, the Indian audiences won't get to see Shanti's new piercing on the big screen. We are sure the censor would ban the entire film, let alone a scene. Don't you agree, peeps?