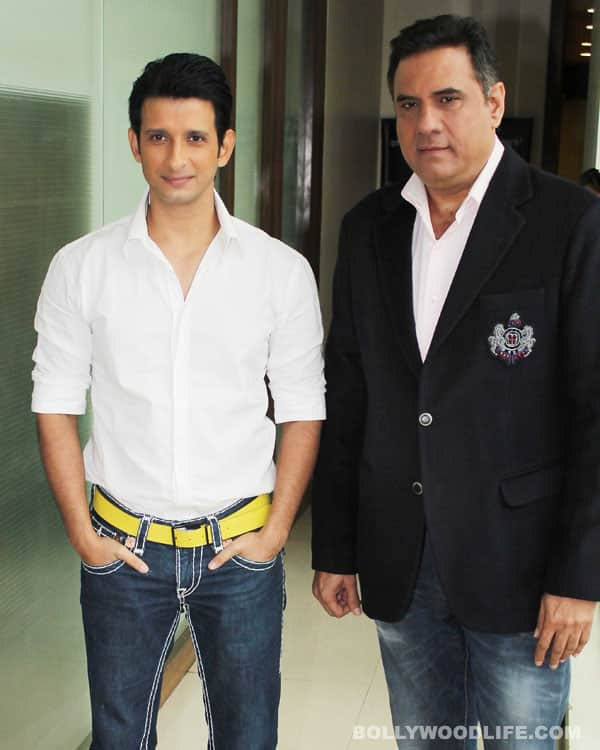 Boman Irani and Sharman Joshi play father and son, respectively, in Ferrari Ki Sawaari. And they have different takes on Father's Day, which is on June 17
"Father's Day is a symbolic day. My father doesn't believe in Father's Day. Neither do I believe in any of these days with all due respect to people who celebrate them," said Sharman Joshi on 92.7 Big FM Thursday.
"My father has been my hero and will always be. I am so grateful for him for allowing me to be the person and actor which I have become. He is from the same profession but he has never been over-bearing and has let me be. I want to thank him from the bottom of my heart," he added.
Boman Irani also agreed with Sharman, but added, "I agree with Sharman. You can't take out Father's Day as an individual day. I don't have a father, but my kids tell me every day that they love me, even when I am not in my best mood. But at the same time, it's nice to feel special sometimes, so maybe this is not a bad idea. Every relationship is not perfect and Father's Day might be a day to try to connect."
Boman said, "I think about my kids all the time," and revealed his parenting tip that sais, "My theory is children don't do what you tell them to do, they do what you do. You have to always do the right thing, because they will follow you."
Boman is confident about the box office prospects of Ferrari Ki Sawaari, the directorial debut of Rajesh Mapuskar. "Amitabh Bachchan saab, Anil Kapoor, Sanjay Dutt have all watched the film and they were so generous with their words. They got emotional during many parts of the movie and this is a compliment to the director. He has made the film with so much truth and honesty that people are moved by the film. This is a compliment in itself," Boman said.