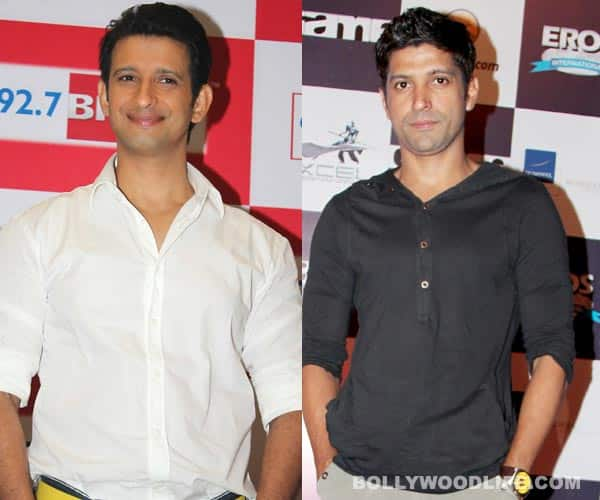 The two friends have been hush-hush about their friendship. But guess now it's time to be open up
In the industry where friends and foes matter a lot, here are two friends – Farhan Akhtar and Sharman Joshi – who have not been overtly expressive about their chuddi-buddy status. Why, the two have studied in the same school and in the same class too! And we hear that both these guy-next-door dudes aren't great fans of big parties. And that makes us conclude that the two probably connect on a very comfortable level.
And guess what, now we hear that there two friends are now keen on working with each other too. But it's not like they hadn't thought of it before. In fact, Sharman was Farhan's first choice for Dil Chahta Hai and Rock On!!. But alas! The proverbial date issue didn't allow the buddies to come together at those times.
But now birdies chirp that Sharman is all set to go that extra mile and make space for dost Akhtar in his date diary. And maybe that's the reason why Joshi was spotted visiting Farhan's office in Santacruz, Mumbai.
So now it definitely looks like a movie together is on the horizon. Right? But we cross our fingers this time, just so that the clichéd date issue doesn't topple the plans this time around. All the best, dear Sharman and Farhan!