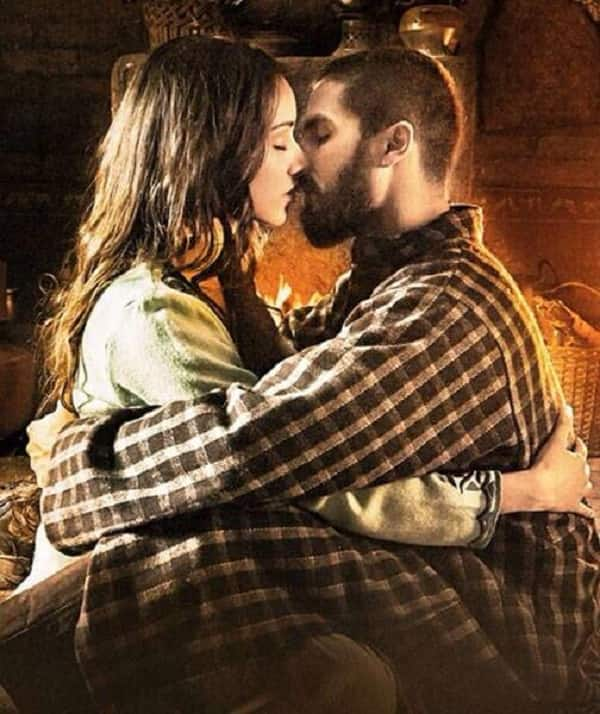 Certain factors may lead to the film facing a controversy. Read on to know more…
Why the Shahid Kapoor starrer — a Hamlet adaptation — is bound to run into controversy
Vishal Bhardwaj is all set to release Haider — the Shahid Kapoor and Shraddha Kapoor on October 2. Word is that the desi version of Shakespeare's longest, most performed play will undoubtedly court controversy. Here's the lowdown on the matter..
The setting: Haider is set in conflict-weary Kashmir in the 90s, It was a time when the conflict was at its most intense. Shahid plays a philosophy student from Kashmir, who returns and learns of his father's death and of his mother's new relationship with his uncle.
The problem: Kashmir was, and remains, a touchy subject to tackle. Everything from Roja to Mission Kashmir took a jab with varying levels of success. Haider includes graphic scenes of torture in Indian army camps and other human rights abuses by Indian officials. Haider's father is slain by paramilitaries recruited by the Indian authorities and run by his uncle. The two spies Hamlet is wary of are played here by local men who are paid informants for police intelligence. Also, the militancy and separatist movement is still at a volatile stage and both Pakistan and India are sensitive to the issue. Showing Indian troops in a bad light are bound to cause a backlash from the armed forces and from right-wing organisations that routinely targets films of such a controversial nature, some even deeming it as being "against national interest". Also the way the play is constructed, it is bound to arch eyebrows.
Write way: It has been written by Basharat Peer, a kashmir-born author and journalist. Peer has said that he hopes the film would challenge previous mainstream cinema depictions about the Kashmir conflict. "Kashmiris have always been portrayed as crazy fanatics or Kashmir simply seen as a picturesque tourist destination. This is a very different view," he said.
Everybody hurts: "What happened in Kashmir is a very human tragedy, but no one is talking about it. But once you talk of it, you are released from it. What I am saying is the truth. It should be like a balm on a wound," said Bhardwaj, who is known for his hard-hitting films, in a newspaper interview.