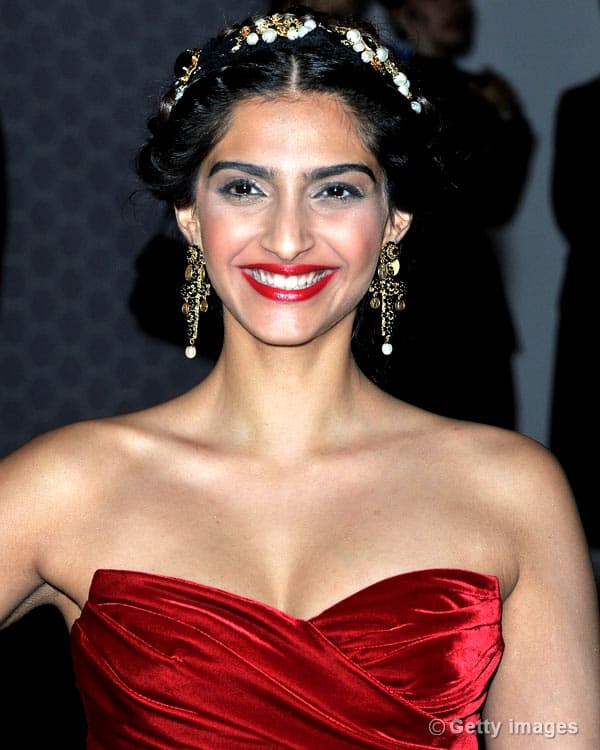 The style extraordinaire B-town diva will don a sexy two-piece in an upcoming Yash Raj film, but we wonder if Sonam has it in her to look sizzling in a bikini
She's got the style and the elegance that make her an undeniable head turner. Sonam Kapoor's sartorial sensibilities, in fact, make her the diva that she is. The 27-year-old simply stands tall and attractive with her amazing fashion sense wherever she goes. The Aisha star is now all set for some skin show as she has made up her mind to don a sexy bikini for a forthcoming Yash Raj production. But will she do justice to the sizzling outfit, we wonder!
No one can deny the fact that one needs to have those interminable long legs (which Sonam has), good amount of curves (which she definitely needs to work on) and tremendous confidence (which we doubt if Sonam can muster) to don a swimwear. It's no joke after all to don a bikini and look absolutely comfortable in it. Sonam, we know, has that x factor. But does she have the oomph element and that uninhibited attitude which is so desperately required to emerge from the sparkling sea water and look like an absolute sex symbol. We think Sonam must take tips from the likes of Bipasha Basu, Neha Dhupia and Anushka Sharma before she takes the plunge.
We hear that the Kapoor gal is working hard to tone her bod and make it bikini fit. Will Sonam succeed in her daredevil act and surprise us? Only time will tell!