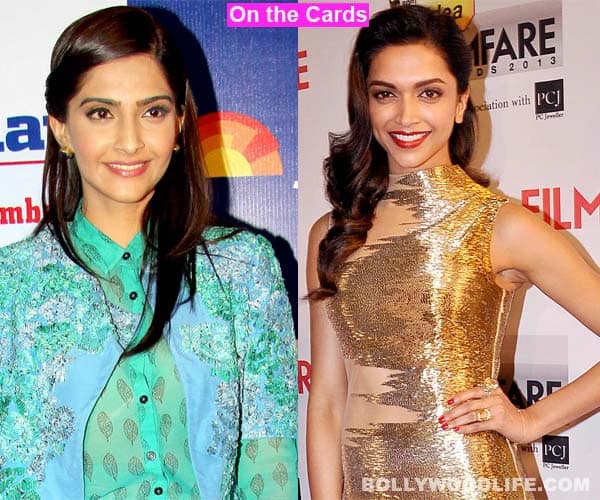 Bewakoofiyaan will catapult Sonam's career back to the growth trajectory; but will the success of one film be enough to place her directly as Dippy's competition?
There's always conjecture on Sonam Kapoor's acting abilities as opposed to her smart fashion sense. With her recent films receiving appreciation what does Bewakoofiyan have in store for her? Will she be able to challenge Deepika Padukone at the top spot? Or will fashion and brand endorsements be her mainstay? Does Hollywood knock on her door? There's plenty to find out…
Bewakoofiyan is looking like a fairly appreciated and successful film at the box office, but Sonam does get a little over-shadowed by Ayushmann Khurrana's presence. The Nine of Cups represents her holding her position in the film, but Ayushmann will have more authority and connect with the audiences. This may not be the best for Sonam because her acting will not show the required growth. Although her acting career graph is moving upward, but a little too slowly in comparison to her contemporaries. She will have to improve her focus – that's if she believes that being an actor is priority.
Transformation of Sonam Kapoor is certainly on the cards, but quick enough to challenge Deepika Padukone, maybe not. Deepika is like the Magician card – she understands all her weaknesses and her strengths. She understands how to use her strengths to assist her weaknesses. Deepika too is a work in progress, but her growth is rapid and sensible, therefore it's currently not a possibility for Sonam to challenge the current crop of actors who are focussed on acting.
An increase in brand value through endorsements are a temporary phase, in fact there will be a slight dip in the next ten months with Sonam losing out on products she was eager to represent. This may prove to be an important reality check, especially as the Ten of Swords show her plans go haywire leading her to take uncomfortable risks. So although her finances won't dip, but the instability of the Three of Wands will create some insecurities. This may be an important catalyst as it will shift her attention more towards her films bringing with it timely acting recognition.
This recognition may also be linked with work in Hollywood. Like father like daughter, Sonam will make a wise decision by taking on a Hollywood project. Eight of Pentacles does show hard work, but one that improves her confidence and creates acting confidence. This experience will bring out an unexplored potential in her.
Amidst all of this, the Two of Wands and Cups suggest love in a foreign land. This very strong relationship will build and may even culminate into marriage. There is time for this, but the next two years are looking good on this front.
Challenges and some major introspection does come forth in the nine months ahead, but all for the better.