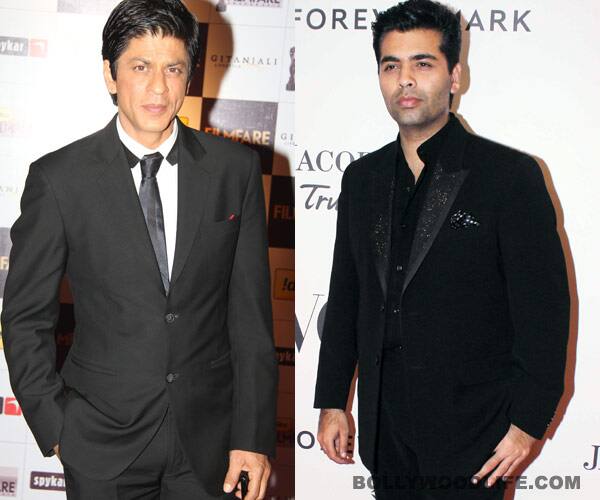 With Shahrukh Khan and Rohit Shetty forcing Deepika Padukone to cancel her trip with Ranbir Kapoor to promote their new film, it could take a toll on a few relationships in Bollywood
Shahrukh Khan and Karan Johar are known to be thick friends. In fact, Karan Johar has publicly claimed more than a dozen times that he respects Shahrukh Khan and considers him to be an elder brother. The only time there was an inkling of a rift between the two was when KJo cold-shouldered Priyanka Chopra after rumours of her having an affair with SRK started doing the rounds. With Karan being closer to Gauri Khan than to SRK, he chose to stick by his pal and snub PC, we heard at the time. However, that too got resolved fairly quickly, as Karan chose to end his spat with Priyanka – he insisted it never happened, by the way – and their friendship remained as close as before.
But now it seems there are new cracks in Karan's bond with his 'big brother'. Reports say that Shahrukh has just refused to give Deepika Padukone time off from his film so that she can promote Yeh Jawaani Hai Deewani, which happens to be a Dharma Productions' project, backed all the way by Johar. Apparently SRK – and director Rohit Shetty – is in a mad rush to complete Chennai Express and secure an Eid release date. And while Karan needed to borrow Dips to promote Yeh Jawaani abroad through a promotional world tour with Ranbir, his plan now stands completely gutted. With no Deepika to promote the film, Ranbir isn't keen either to tour either. This will indeed affect the collections of the movie, since Karan always has an audience in the desi diaspora. Heck, he even tailors his films to suit NRI taste! So now, with the promotional plans falling through, we're sure collections of Karan's latest movie will suffer.
So with the close friends guarding their respective commercial interests, we're wondering whether we're going to see a fallout soon. Or will Karan swallow the defeat and continue to maintain the same level of friendship with SRK, financial loss or no? Only time will tell. Will it be war, or will their friendship stand this test – you tell us!