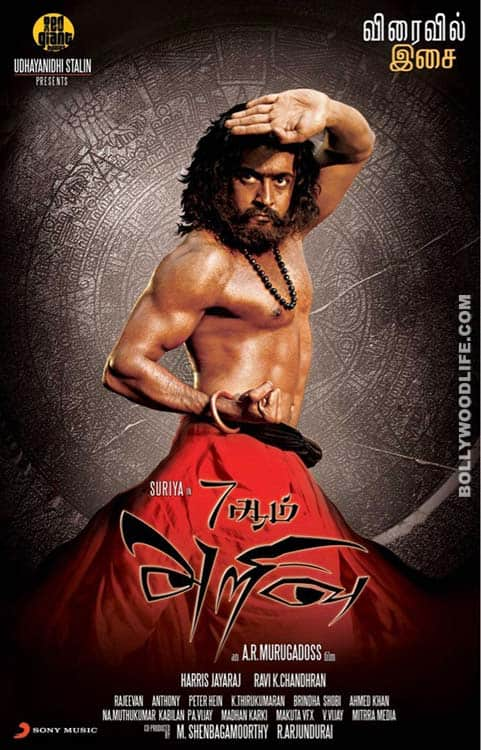 AR Murugadoss' 2011 science fiction thriller is among 16 films shortlisted by FFI for screening to select India's entry at Oscars
Based on the fictional life of Bodhidharma, the master of martial arts and medical remedies, the Tamil film 7 Aum Arivu has been selected by FFI ( Film Federation of India) to be one of 16 shortlisted films that will screened this year to select India's entry at the Academy Awards in the Best Foreign Film category. 7 Aum Arivu is a science fiction thriller written and directed by AR Murugadoss. It features Tamil superstar Suriya in the lead role, with Shruti Haasan as co-star. The film had driven many controversies and sparked various debates upon its release, with the most notable being the historical inaccuracies pertaining to the character of Bodhidharma. It had collectively netted close to Rs 85 crore at the box office.
AR Murugadoss' 2008 film Ghajini starring Aamir Khan is considered to be one of Bollywood's highest grossers ever. Will the eccentric director make it big at the Oscars too? We have to wait and watch to get an answer to that one!
ALSO READ: Which Bollywood films will go to the Oscars this year?