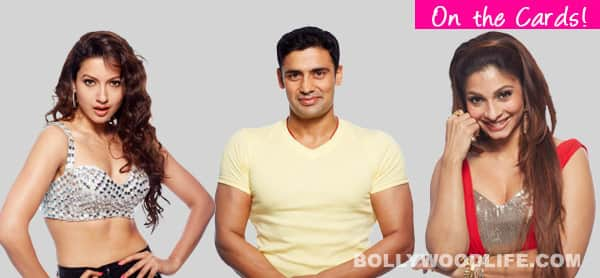 Speculation and controversy has always surrounded Bigg Boss and this season is no different. We ask our in house Tarot Reader, Shruti Chopra what her cards say about the contestants and the possible winner..
Bollywood Life (BL): We have seen a very confident Gauahar Khan, but does this give her any mileage with her career? Will we see her in more substantial roles in 2014?
Shruti Chopra (SC): It's not as easy as it looks – appearing on BB7 does give her a better chance in bagging roles, but negotiations will not be handled as delicately as required and so, the Five of Pentacles does show her losing out on some lucrative opportunities. It will only be post October 2014 when the tide turns with better and more deserving work coming her way.
BL: If there is such eventual success, does this hinder her relationship with Kushal Tandon?
SC: Their relationship isn't dictated by the type of success either of them achieve, instead it will be their temperamental issues that will be the concern. Their hot and cold behaviour towards each other will mean that they will have to work harder to make this a long term relationship.
BL: Another talked about couple, Tanisha and Armaan – what will their equation be now?
SC: Their maturity, especially Tanisha's will see her being sensible and not jump the gun into going forward with anything. Equations will slowly develop between them – they will take their time to get to know one another, but more on the basis as friends before it moves any further.
BL: How is Tanisha's career looking post BB7?
SC: On a general note, 2014 is a strong year for Tanisha. The Ace of Cups shows a possible engagement and her getting involved in new work projects. Her instincts will take over, helping her to choose wisely and be appreciated for the quality of work she produces.
BL: Is Sangram's marriage to Payal Rohatgi inevitable?
SC: August to October 2014 will be the best time for their marriage to take place. Despite some financial imbalance, they will have a successful marriage.
BL: Does Ajaz's career take off post BB7?
SC: Ajaz will go through a phase of confusion as opportunities knock on this door and he's unable to decide. He will look for guidance and will end up receiving some sound advice. His finances show growth and so does the quality of work in which he will be involved in.
BL: Who has the best chances of winning Bigg Boss 7? Who are your top three?
SC: As always, this is a tough question, but my top three are:
1. Tanishaa Mukherji
2. Sangram Singh
3. Gauahar Khan
These three show the strongest appeal amongst the audiences.