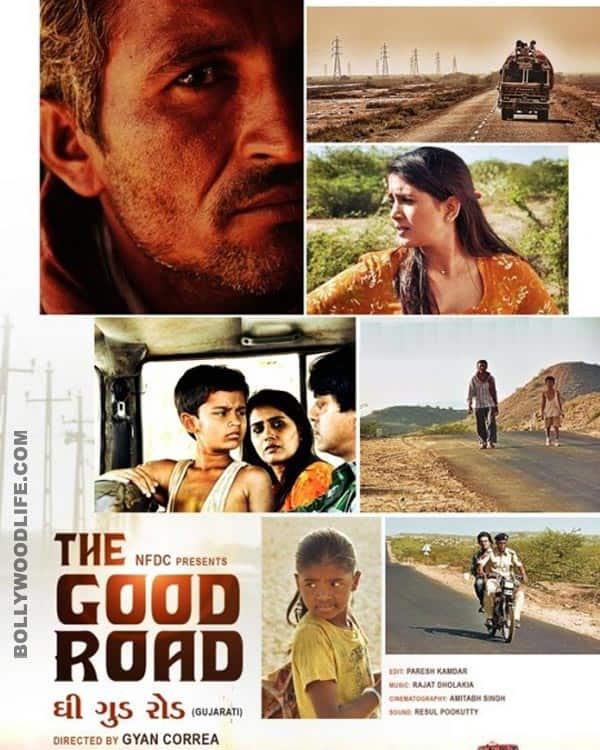 Ever since the Gujarati film – and not The Lunch Box – was announced as India's official entry for Best Foreign Film at the Academy Awards, there have been heated debates between B-town bigshots vociferously voicing their opinions – some pro, some anti – on Twitter. Who said what? We find out…
Making a relatively low budget but high on concept film called The Good Road (TGR), was indeed a task for debut director Gyan Correa. But the effort has paid off; the Gujarati film not only won a National Award, but is now India's official entry to the Academy Awards in the Best Foreign Language category. But not many are happy with the Film Federation of India's announcement. After all, almost everyone who was interested expected Ritesh Batra's The Lunchbox to make it to Los Angeles, especially since it was promoted by Karan Johar and Anurag Kashyap.
Sanjay Gupta, Pritish Nandy, Karan Johar, Anurag Kashyap and other big names are stunned with the Irrfan Khan-Nimrat Kaur starrer losing out to a relatively small film. Kashyap took to Twitter to share his disappointment soon after the announcement was made Saturday evening. "Feeling very very disappointed, can't comment on the film I have not seen, but it better make it to final five. I feel like crying in desperate frustration and believe there were some very wise people on the jury. I don't know who the federation is but it goes to show, why we completely lack the understanding to make films that can travel across borders. I hope and pray I am wrong and it actually is a film that knocks the socks off everyone."
Kashyap's co-producer Karan echoed his sentiments: "Really shocked and disappointed. The Lunchbox had every factor working in its favour…we may have just lost our golden chance….SAD!" Director-producer Sanjay Gupta tweeted, "It's unfair that THE GOOD ROAD is being panned without being seen. THE LUNCHBOX is good but where is the guarantee that it would be selected?"
Sound designer Resul Pookutty tweeted, "It hasn't sunk in me yet that #The Good Road is selected for the Oscars…! It was such a small film, we begged and borrowed in making it…" And there was more… "I've no idea how good the Gujarati film is, the one chosen for the Oscars. But I am sad #TheLunchbox missed out. It was ready with the buzz," tweeted Pritish Nandy, while Javed Akhtar wrote, "Lunch box is one of this finest films India has ever produced. If sent undoubtedly it will bring an Oscar for the country."
"I think now the film fraternity should collect lots of money and contribute to The Good Road…they need it to market the film well…let's all join hands," tweeted Shoojit Sircar.
The Good Road was selected over 21 other films, including Bhaag Milkha Bhaag, Ship of Theseus, English Vinglish, Malayalam film Celluloid and Bengali movie Shabdo, Vishwaroopam and English Vinglish. Filmmaker Goutam Ghose, who chaired the committee to choose the final entry admitted that The Lunchbox was indeed a "strong contender". But it did not make the cut.
Will Correa's debut film make it to the top five at the Oscars and make India proud? What do you think, BollywoodLifers?