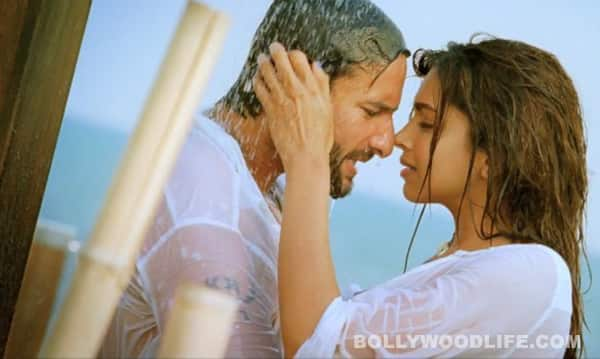 Race 2 is Saif and Deepika's fourth onscreen appearance together. Barring Aarakshan, both their other films have been hits. So will Race 2 follow suit? How will their careers shape up in 2013? Tarot tells us…
Race 2 will have a strong opening, but as word of mouth spreads, the Eight of Swords along with the Tower card do not show this positivity extending through into the coming weeks. Although Race 2 will not be a disaster, it will not match up to the first Race. The film will lack clarity but will be appreciated for the its action sequences and opulent cinematography.
The Lovers card and the Ace of Cups both depict the Saif Ali Khan-Deepika Padukone chemistry to be maturing and at ease with each other. Their passion will be quite evident, but it will be foolish for the makers to be heavily dependent on this chemistry to see Race 2 through to the finishing line. In fact, the film's success will rest mainly on Saif Ali Khan and John Abraham, but again, the Ten of Wands reaffirms the unrealistic expectations to hold the actors solely responsible to pull this film through.
Despite the movie not being such a successful outing for the Saif-Deepika pairing, the Three of Pentacles and the Four of Wands reassure the audience of their strong comeback in future ventures together. Their maturity in acting will be obvious – they will be in control of their craft and will therefore find more appreciation and growth. It will certainly be a wise decision for them to continue working with each other.
Saif Ali Khan's career in 2013 is looking very promising. The Strength and Justice card suggest the second-half of the year being a more productive one for him. It will be a better time to execute new production ideas as well.
Tarot tip – The Ten of Cups guides Saif to work on a family drama – this genre will do well.
Deepika Padukone's time ahead is being troubled by some unnecessary, baseless controversies, but her career is certainly looking in better shape. The Ten of Swords does show immense hard work, and the Ten of Pentacles reassures results from this. 2013 will bring with it more respect for her as an actor.
Tarot tip – Deepika will need to take more concrete decisions to see her career move up to the next level. Time to be firm.
Learn more about our tarot reader Shruti Chopra