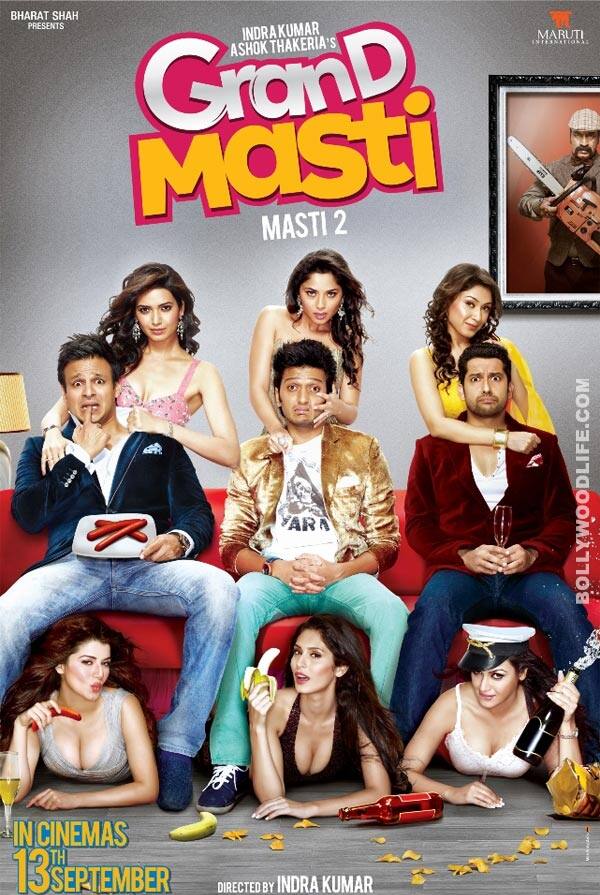 Here is the latest goss about the adult sex comedy
Grand Masti, one of the most successful films of 2013, is under the scanner once again. The Central Board of Film Certification (CBFC) is causing trouble yet again. CBFC has been strict with many films lately. Be it Shahid, Ugly or Lakshmi, almost every movie has faced the wrath of the CBFC when it came to their certifications. Now we get to know that the CBFC has gone a step further and refused the makers of Grand Masti to telecast it on television.
Will Grand Masti have any 'masti' on television?
Talking to a leading daily CBFC's new CEO Rakesh Kumar said, "If you have content like Grand Masti, I wonder how much would remain after we clip." He was visibly upset with the kind of films that are being made these days. He maintains that he would make sure that films like Grand Masti are not aired on the television at any time slot. Even after knowing that the film did really well, Rakesh maintains that even pornography has a good market and thus, they shouldn't be allowed to be viewed on television sets.
Now that's some strict diktat! We only have one word that comes to our minds. Khadoos! Hai na BollywoodLifers?