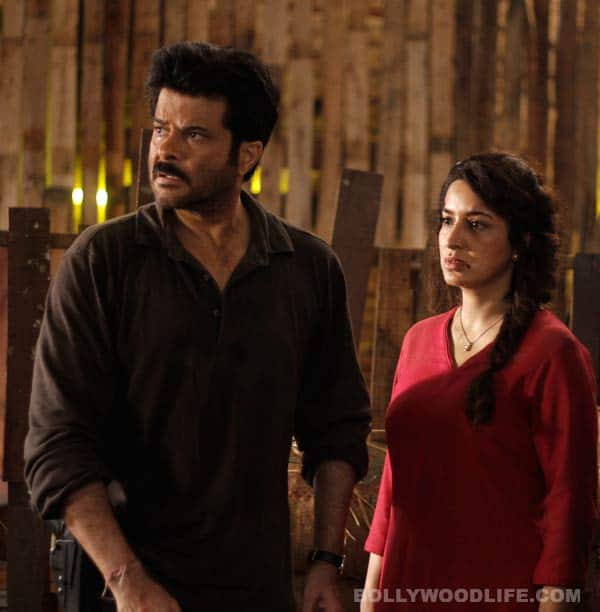 At the end of the last episode of Season 1, her character Trisha is shown flat lining in the ICU, even as Jai Singh Rathore races to get there…
Cliffhangers are an integral part of American television serials. And with the last episode of every season of a show, something happens, a bombshell, that is completely revealed only in the next season, often three months later. Believe you us, the suspense is riveting for fans of whatever show it may be; nobody forgets or gets fed up. Is that what Anil Kapoor is counting on for his fabulous desi version of 24? At the end of the last episode, with the mystery solved and the culprit responsible for the would-be assassination of prime ministerial candidate Aditya Singhania (a retrained Neil Bhoopalam – we will miss him if he doesn't continue!), Jai is finally on his way to see his family. His wife Trisha is in a critical condition in the hospital and his daughter Kiran and son Veer are with her. And just as our hero drives over the sea link -(yes, you see Mumbai in a whole new light in this show), his wife flat lines and doctors are seen rushing about trying to revive her as the credits roll.
Is this the cliffhanger? Will Trisha live? Will Jai be reunited with his family and – far more important for us – have a bath before the next story begins however many months down the line? Will his children forgive him for choosing duty over love – they do seem really peeved with 'Papa', after all and wouldn't you be? Will Tisca Chopra, be back in 24 Season 2? We sure hope so. Because while Anil Kapoor was good, he did a certain amount of hamming during moments of crisis, like he does in films, though much of the show was in the dark of the night, so it was not too obtrusive, but Tisca was the star of this one. Get well soon, Trisha Rathore!