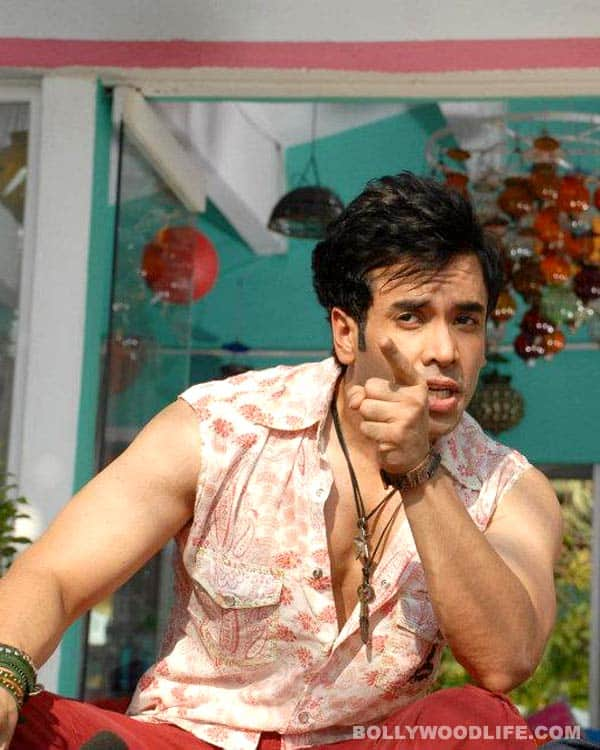 The actor, who is busy shooting for Sanjay Gupta's Shootout At Wadala, reveals where his true interest lies
Tushhar Kapoor celebrated a quiet birthday with Mommy dearest yesterday. And that was when he revealed that dark roles are what really interest him. "I love being a baddie. I find roles like these more interesting. They give me more to explore as an actor," TK said in an interview. Also, the layered nature of such roles is what draws Tusshar to them.
And while we totally agree with the halo of attractiveness surrounding a dark character, we wonder if Tusshar is aiming for the right space. 'Coz no doubt the dude can work hard and chisel himself to look rugged, but is that all that's needed to bring out the menacing streak?
Well, we're forced to wonder about it only because a goon is supposed to scare people, right? Now can you imagine shuddering at the thought of a baddie with the face of Tusshar Kapoor? Honestly, we couldn't. Then again, it's not like Tusshar shouldn't take up such shaded roles. In fact, he might do justice to the character of a soft-hearted goon who melts at the slightest show of emotion. Surely, he'll do good with those kinds of roles.
And maybe that's precisely what he'll be seen doing in Shootout At Wadala too. Don't you agree, readers?