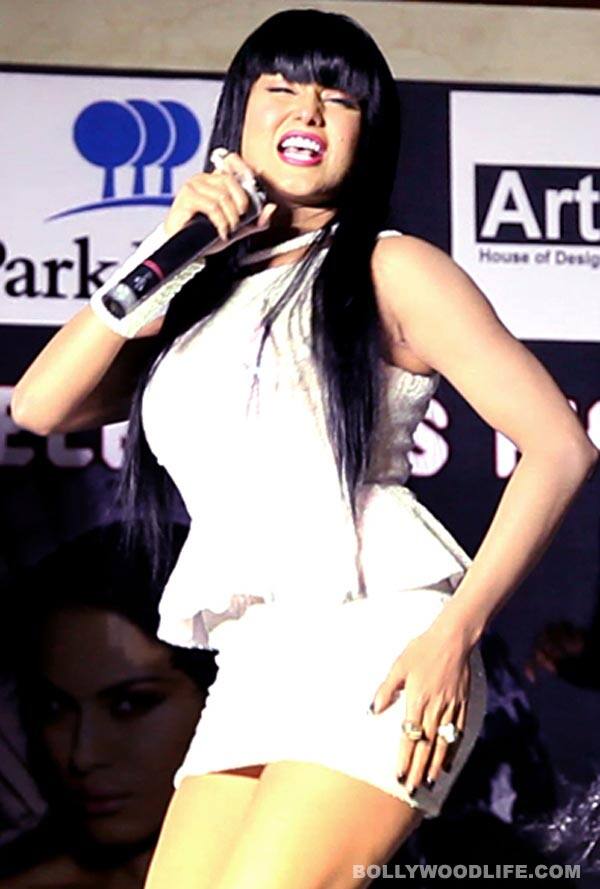 skip advertisement
The controversial Pakistani import is looking to give our own Priyanka Chopra a run for her money…at least, that's what it looks like! Now that PeeCee's sensational debut single In My City has started making waves, Veena can't wait to grab name and fame on the international platform with her wild acts. Will she manage to beat Priyanka with her loud gags?
Just one look at these pictures and you will know that Veena Malik is trying to be the Lady Gaga of Asia. The sensational babe is now hungrier than ever for attention. Veena has launched her debut album titled Drama Queen, and this move has come close on the heels of Priyanka Chopra releasing her international single In My City in collaboration with renowned artist wiil.i.am.
And now Veena Malik, controversy's fave child from across the border, is all set to make some noise, this time around quite literally! Though we cannot tell how many copies of Veena's album will be sold, we are confident that the Pakistani bombshell is all set to generate much needed shoo-shaa to stay in the limelight. So here's the babe in her skimpy, body hugging outfit, dancing away nights, celebrating the launch of her solo album. She is seen shattering her vocal chords with unbelievable wild acts.
And true to her public image, Veena has titled the album Drama Queen. Apparently, she is also supporting homosexuality with her singing endeavour – the perfect way to generate unwanted, unwonted controversy, wethinks. The drama (hysteria?) has just begun, and everybody is invited to watch. Are you interested?