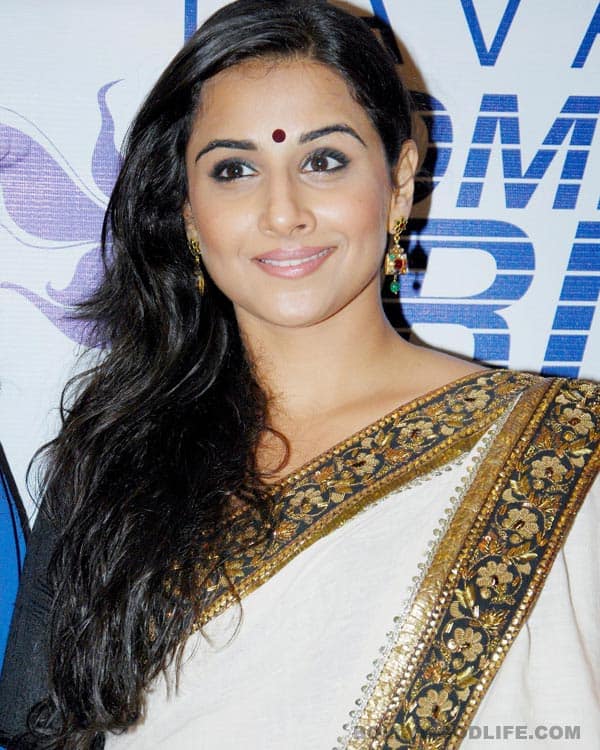 We really have our doubts, 'cos we have seen the actor sporting disastrous costumes on various occasions. And now, when we hear that she's turning stylist for her next film Ghanchakkar, we dread what she's going to come up with
Vidya Balan's costume designer Subarna Ray Chaudhari hasn't been keeping well for quite some time, which is why Ms Balan took up the onus of designing her own costumes for her new film. Now we do appreciate the fact that Balan is the sort who always swims against the tide, but we think she's going a li'l overboard now. Vids is trying her hand at something in which she has failed miserably, over and over again. We hear that she's all set to portray the role of a Punjabi housewife in the movie and will be seen mostly in loose harem pants and shredded tops. Now although the ensemble doesn't sound very good to us, we still give it the benefit of the doubt until we see it for ourselves.
The Dirty Picture star has always surprised us with exceptional performances, but her style statements have only shocked us till now. Although her designer friend Sabyasachi Mukherjee has been by her side over the past few years, prodding her to be at her ethnic best, we wonder what's she up to when he's not at her disposal. We await Vidya's new avatar with bated breath. And we hope that as a stylist, she doesn't cut corners, but cuts and snips the right piece of cloth in the right way… what say!