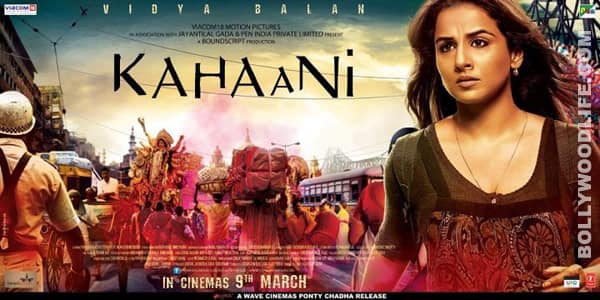 Director Sujoy Ghosh has already promised that he's gearing up for the sequel to his much acclaimed thriller of the year. But will Kahaani 2 keep us hooked?
After receiving unparallelled critical acclaim and unbelievable box office success with his thriller Kahaani, starring Vidya Balan, director Sujoy Ghosh is now working on the script of the sequel to the film. " ( I'm) writing ( Kahaani 2). if i write a good script, then for sure, " tweeted Ghosh to us.
Clearly, the 42-year-old director can't resist the temptation of cashing in on the film that raked in Rs 104 crore at BO. "We are making Kahaani 2 with Vidya. Kahaani tasted super success. So why shouldn't we ride on it? My nephew Kushal Gada and Sujoy will be jointly producing it," said co-producer Jayantilal Gada in an interview to a daily.
There's no doubt that Kahaani was the baap of a thriller where Vidya played a pregnant woman in search of her missing husband in the bustling city of Kolkata. Surprisingly, Ghosh wants to keep the two elements of his previous outing intact in Kahaani 2 as well. The thriller will have Vidya in the lead again and Kolkata will remain the backdrop of the story in the part two as well. "Vidya is the reason I wrote Kahaani, so I need her in the sequel too. The good thing is she never tries to write the script but only encourages. She also listens to my grumbling," added the intelligent director.
Now we don't know if Sujoy will succeed in making his second outing spicier than the original film, but what we know for sure is that we won't see Vidya Balan sporting a heavy belly in the part two. Those who have watched Kahaani will agree with us on this!