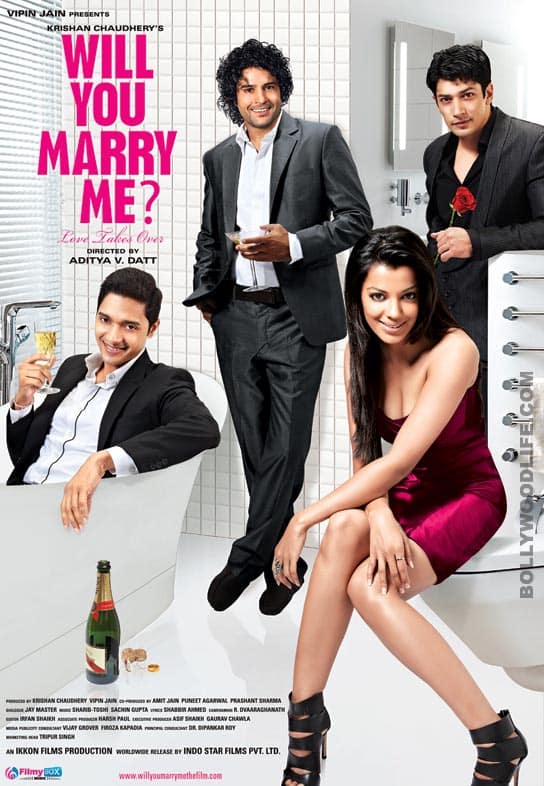 Will you marry me? is a breezy watch with an overdose of strictly average songs. Yet, a movie worth watching for Shreyas Talpade and Paresh Rawal
B-town is buzzing with romcoms. And in times when every other movie borders this funny genre, listening to never-heard-before jokes is refreshing. Will you marry me? is peppered with fresh and funny one-liners and jokes and manages to hold your attention till the end.
The movie begins with three friends – Rajveer (Rajeev Khandelwal), Aarav (Shreyas Talpade) and Nikhil (Muzammil Ibrahim) – scrunching up their noses at the thought of marriage. So much so that they end up betting huge amounts of shares on their bachelorhood. But, as it happens in any other movie, destiny steps in. Nikhil decides to get hitched to his childhood sweetheart Anjali (Tripta Prashar) and opts out of the bet.
As days in the movie proceed, Rajveer finds every wrong place to invest money and ends up losing a gutka king's (Paresh Rawal) moolah. To get his money back, the business tycoon kidnaps to-be groom, Nikhil. In the scenes that follow you see Rajveer betting on more loss-worthy ventures, thereby getting deeper into debt. And a point comes when you want to ask, "Why does Rajveer bother applying his mind at all?"
Will you marry me? is fresh and has unexpected twists, even though none of them leave us wondering for long. Through the movie, one thing that remains constant is Shreyas Talpade's perfect comic timing that earns him claps and giggles. Rajeev is a treat when it comes to intense and emotional scenes. Muzammil, with the same narrow-eyed expression right through, manages to be just average. Mugdha Godse and Tripta stay somewhere in the background and amuse us with the occasional girly banter. Paresh Rawal has a limited presence in the movie. But in those few scenes he is simply delightful. In the first half of the movie, Paresh's humour is very controlled. And just when we begin to miss it, the old and creaky business tycoon's poker-faced one-liners make an appearance, albeit in the latter part of the movie. Here, Will you marry me? earns its brownie points.
Will you marry me? is a breezy movie that won't hurt much as a one-time watch.