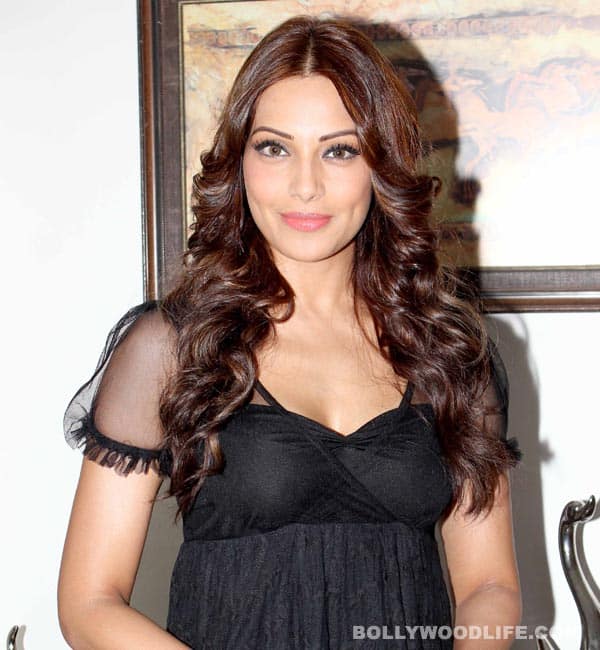 Bong bombshell Bipasha speaks about the challenges of living in a male dominated society, film industry and country
On International Women's Day we speak to Bipasha Basu on being a woman in Bollywood in today times, the changing trends and making place for herself in a male dominated film industry and society
Are you trying to change your image by doing more performance oriented roles?
Honestly, we write really bad roles for women. Except Vidya Balan, who among my contemporaries can really boast of the great films they have done? They might be Rs 100 crore films, but if you really look into the movie, I don't know what content there is for the girl. I think each one us is really talented, but we don't have the projects to showcase it.
So if a horror film has a meaty role, why not take it up? I have done enough of all this for 12 years – looking pretty, being the girl and doing whatever a heroine is supposed to do.
Does a female actor reach saturation point where she finds it difficult to get good scripts, especially as she gets older?
We talk about the Oscars and the Golden Globes so much, but you look at these events and you realise that every female actor above 40 is treated as an 'actor'. They get offered such fantastic roles and films at 40! It's not that we are not going to accept those films here. But I think now it's just a matter of time.
Do you think that will change with this generation of female actors?
I think so. The best thing is that now married actors are being accepted. That's a big change. We have come a long way. When I started out, you were not even supposed to say that you had a boyfriend! How does it matter? Are you going to be shot if you have a boyfriend (laughs)? I was told 'You have boyfriend? Oh…don't talk about it!' Why? Am I embarrassed by him? It's a part of your life – how can you completely deny it? But things have changed now.
Is it because of the new generation of directors who have come in and worked on substantial scripts with the woman in a pivotal role?
No. It's only because of the people who are watching films. The more you encourage these films, the more eyeballs you are going to get, and the more these films will be made. It all depends on the audience that we are catering to. They want to see something new, we'll make something new. You alone can't tell the whole film industry to make new stuff or present women in a new form. Only when people want to see those films can we make them. Like right now, we are going back to the 80s. Obviously there is a demand for that. Why? I don't know. But instead of going forward, we are going backwards. It's because people want to watch those kinds of films.
But isn't it because the audience has limited options to choose from?
No. There is also a Kai Po Che which works. So there is an audience that watches these films also. It's about testing waters; it is taking time, but it is going to happen.
Like you said, there are very few good scripts written for women. So a lot of your contemporaries are settling for male dominated films…
You can't blame them. You have to stay in the business, no?
Are you trying not to get into that rut?
I have done enough of it too. There are some female actors doing it now, but I have done it too. I am not going to say that I am the brave one who has not done it. I have taken the same route. But fortunately or unfortunately, safe has not really worked for me. It's always like that. Whatever works for other people doesn't work for me! Whenever I am not doing something regular, it works for me.
So no Bol Bachchan or Bodyguard for you?
When I want a break, I'll do it. Why not! I'll want Salman (Khan) to carry all the weight then. Why should I worry? I'll look pretty and dance!
You have always spoken about how important it is for a woman to be financially independent and strong. What about emotional strength?
I believe that if you have emotions, you are a strong person. If you don't have a connection with your emotions, you are quite an empty and weak person. In your life you will touch great heights if you are emotional.
Making mistakes because of emotions is a different thing all together. But if you are a human being, you'll make mistakes. If you make mistakes, correct them and learn from them.
Aatma touches upon certain aspects of how women endure bad relationships, right?
My role in Aatma actually makes you understand the importance of parental attachments. You understand that if you are a woman who is in a bad relationship, you need to get out. Sometimes we stay in a relationship in the name of love or children or society. But is it worth being in a relationship that is abusive? In a way you are abusing your own life by doing so. Aatma is a very well rounded human drama and not just a horror film. Also, I don't like when people look down on a horror film. This movie has a lot more content than most films.
Many people believe that item songs are a negative influence on society. There is a lot being discussed about the vulgarity attached to them… what is your take?
I just put my hand to my head when I hear this! I have seen grandfathers and grandmothers rocking it to these songs at weddings and birthday parties. If item numbers could change society, then I don't know what to say. This is the shallowest statement to make. I don't think that intelligent people are making these remarks. There has to be some kind of thought process going into this view. Films take from society; society is not taking from films. We are a part of this society, and ideas and thoughts come to us by living in this society. If dancing is going to corrupt society then it's bizarre. Item songs have been around in various forms for eons now – right from the 60s. There were cabaret's then. Did that corrupt society?
You used to carry a hammer in your bag for self-defence when you first came to Mumbai, you have said. Do you think all women should do that today?
I think it's very important to know basic self-defence techniques. I cannot change the mindset of society or even the boy with dirty thoughts in his head. But we can change the way we bring up boys in our country. That is most important. We should drill good values into them about how to respect women.
I guess still the devil will exist. For women, yes, self-defence is something you should know. But now we are dealing with gang rapes here. Even if you know self-defence and are as strong as a woman can be, when there are five men attacking you there is only that much you can do. It's sad, unnerving and disturbing.