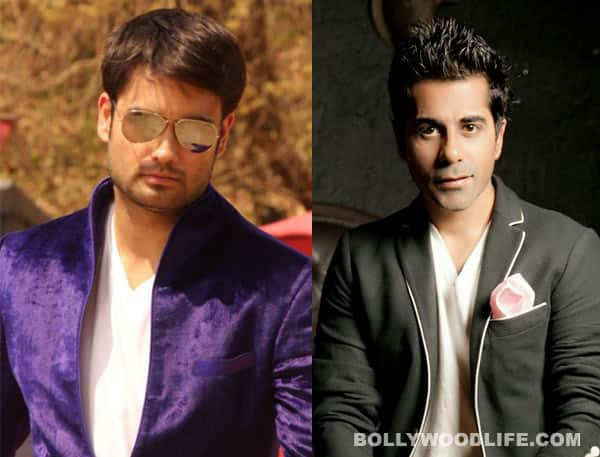 Tellyland's male brigade share who their ideal woman is and why they have such high regard for them
While many like Adhvik Mahajan, Vivian DSena, Aniruddh Dave have said that their mom is the ideal woman in their lives, some have mentioned names like Kiran Bedi, Mary Kom, Mother Teresa and so on.
Gunjan Utreja: I recently met Mary Kom and was highly impressed by her. She is such an amazing woman. In spite of all odds, she has achieved so much and has balanced her life so well. She has done so much for our country and is yet so humble. Till date, Mary Kom continues to live a normal and simple life with her family. Women are the support system of the society. They rule the world. The only reason men feel that they run is 'coz women let them live in that delusion.
Anuj Saxena: I admire Margaret Thatcher and Indira Gandhi a lot. They were tough, disciplined, achievers and go getters. Both created history and balanced work and family beautifully. They created their own destiny and history.
Hrishikesh Pandey: Kiran Bedi is an ideal woman according to me. She always speaks the truth is never scared of anything. She is a powerful woman, who believes in fighting for everything right. Kiran Bedi is a woman who doesn't tolerate injustice and wrong.
Adhvik Mahajan: Women are leaders everywhere you look–from the CEO who runs a Fortune 500 company to the housewife who raises her children and heads a household. Any country or society is built by strong women and they should continue to break down walls and defy stereotypes. I love women and wish them a happy International Women's Day. My mom is my ideal women because I genuinely believe God created mothers because he can't be present everywhere to guide and lead us through the journey of our life. Obviously like any other mum my mother too has made huge sacrifices to bring me up as a good man.
Vivian DSena: My mother, Shyamlata Dsena is a very strong and a positive woman. I am her biggest fan as I have grown looking at her. She is a perfect woman who takes care of everything and everyone. She is very positive person in life.
Aniruddh Dave: Though I respect all women, according to me, my mom Rajula Dave is my ideal woman. In spite of being a working woman, she took care of me and made me what I am today. I am grateful to her for understanding, loving and molding me. She is a woman of grace and very soft at times, but that's doesn't mean she is fearless. My mom is my hero.
Jay Soni: My mother Kiran Soni is the ideal woman according to me. She has taught me not to give up and keep going till you succeed. Her unconditional love and values have made me what I am. She is very happy because I am married now.
Ankit Gera: My mother Anu Gera is an ideal woman. Whatever I am today is because of her. I learnt how to be patient in difficult times and respect people from my mother.
Yash Gera: Kiran Bedi, the retired Indian IPS officer always fought for the truth without any fear is my ideal woman. She founded two NGO's in India the Navjyot India foundation in 2007, and India Vision foundation for prison reformation, drug abuse prevention and child welfare. She has been awarded the Suryadata National award, President's Gallantry award and many more… She inspires me to do things for others. I salute her for giving so much to this country and wish all the women in the world, a very happy women's day.
Rohit Bhardwaj: My ideal woman is Kiran Bedi. She is exemplary in her field. She has proved time and again 'if you think you can, you can surely do the impossible'. Her contribution to the country is unmatched.
Shashank Vyas: My mother Geeta Vyas is my ideal woman. She lives in my heart and I remember her daily. She will always be my inspiration. The values she imbibed in me are still with me.
Shashank Sethi: My ideal woman is Mother Teresa. She worked for the poor without any selfish intentions or interest. She created history with her work and dedication towards society. I wish she was alive.