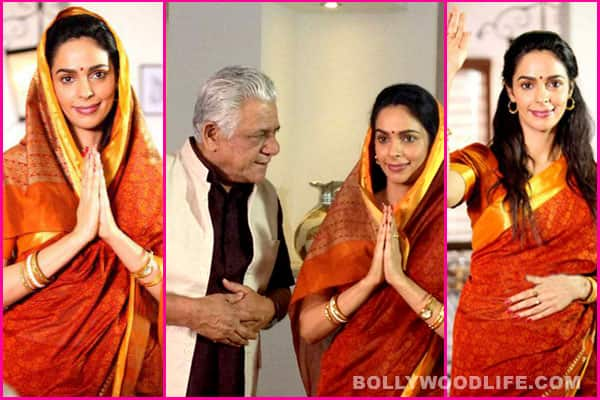 The bold actor has draped herself in a six-yard for her upcoming movie Dirty Politics. Does that excite you?
We've seen Mallika Sherawat wear handkerchief-sized outfits with élan. And after seeing her again and again in dresses with raised hemlines and dipping necklines, we had concluded that the babe would always love to be seen in such clothes. How wrong were we!
In KC Bokadia's movie Dirty Politics, Mallika will be seen in the role of Anokhi Devi who wears starched, cotton sarees. Gasp! Buzz also suggested that Mallika's role was loosely based on the controversial Bhanwari Devi case. But after the director and actor faced threats from political parties, Bokadia decided to drop any mention of the famous nurse.
So in this movie, Mallika plays a dancer. And before donning the starched sarees, birdies promise that the maker will showcase Mallika in her well-known sizzling element in an item song. Phew, some respite that would be, no?
Even so, we don't want to write-off Sherawat's desi look. 'Coz hello, the lady does look good, even with the pallu on her head, right?
But you take a look BollywoodLifers and tell us if Mallika's avatar in Dirty Politics appeals to you. Ciao!