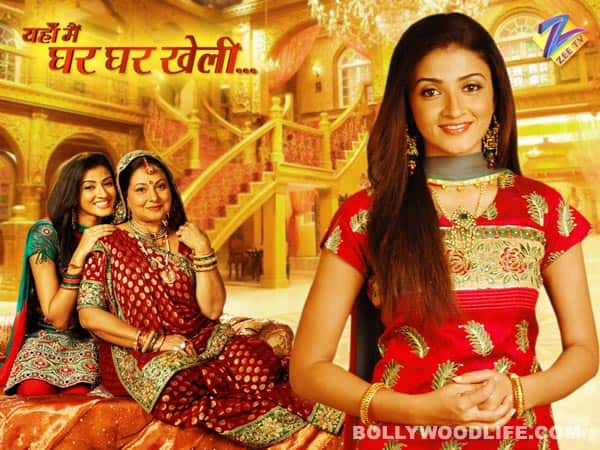 After 700 episodes, Karan and Abha's love story will finally come to an end
While Rajshri Productions is trying to boost its new show Pyaar Ka Dard Hai on Star Plus, its head honchos are also busy wrapping up their long-running show Yahaaan Main Ghar Ghar Kheli on Zee. The drama, which stars Karan V Grover and Suhasi Goradia Dhami, will air its last episode this Friday (July 14). Jay Mehtaa's ambitious love story Rab Se Sohna Isshq will replace it, but not in the same time slot.
Zee has taken this opportunity to change the time slot of its other consistent performer, Hitler Didi. YMGGK airs at 8.30pm. From Monday (July 16) onwards, Hitler Didi, which airs at 8pm, will shift to 8:30pm so that Rab Se Sohna Isshq can premiere at 8pm. Zee has high hopes for RSSI and the head honchos are going all out to ensure it will be a hit. Meanwhile, they don't want to lose out on Hitler Didi either. YMGGK will end with a 'Maha Sangam' episode that will bring the people in Swarn Bhawan together with the friends and family of Indira Kumar at a grand wedding. It sounds like a fitting farewell to a show that stood tall for almost 700 episodes. But is Rab Se the right choice to replace it? What do you think?