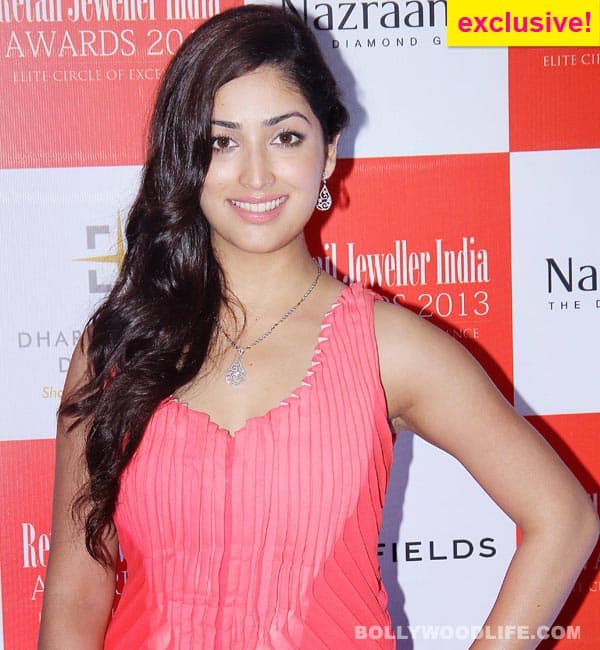 We caught up with the Vicky Donor babe – Yami Gautam, and the quintessential desi girl from Subhash Ghai's 1997 blockbuster Pardes -Mahima Chaudhry. The duo talked exclusively to BollywoodLife about their style mantras, fitness regimen and what makes them look oh-so-gorgeous
BollywoodLife was present at the grand jury meet of the 9th Retail India Jeweller Awards held in Mumbai. Yami Gautam and Mahima Chaudhry were on the panel and we cornered the two beauties to know their love for jewellery and how they manage to turn heads every time…
Tell us how do you choose your jewellery?
Mahima: If I am not on a budget then I first go for something for the hand. It has to be chunky, huge and make a statement from afar.
Yami: For Yami, it's always mummy. When it come to shopping, mum is the word, and I trust her completely. I don't know how she gets it right. It somehow fits me well and I always love it. I like really minimal accessories; I am not a heavy jewellery person. And my mother knows exactly my taste.
Mahima, you have played the quintessential Indian beauty in Pardes. Tell us your take on the traditional Indian jewellery.
Mahima: I think I have learnt how Indian jewellery is worn on different outfits from the Western world. Some of our traditional jewellery pieces and colours look best on them because they wear it very beautifully. I think you can wear jewellery not just on the traditional wears but even on a floral dress!
Yami: The answer to this comes very effortlessly because we have seen our mothers and grandmothers wearing these pieces quite effortlessly. For us, jewellery more than fashion has an emotional journey attached to them.
When you step out you are looked upon as style icons. What is your style mantra?
Mahima: Oh, there are always last minute changes. And going by the way I look you will say that not too much thought goes into it. (laughs) Not too much effort really. And now with a child and other works I just see what takes care of my comfort levels more than ever before.
Yami: You don't have a formula for fashion. I am not a fashionista but I like to be stylish. Style is all about knowing yourself and your personality and dressing accordingly. At the of the day what you wear is what you are and what you carry. So carry yourself well and be confident.
They say style has to be complimented with fitness – if you are not beautiful inside, you can't be beautiful outside. So what fitness regimen do you maintain?
Mahima: It is erratic. There was a time when I was very diligent and disciplined. The best exercise is not to eat more and indulge. There's no point in gaining it and then shedding it.
Yami: There's no substitute to ghar ka khana. Just pick up any form of activity. It could be Yoga, gymming, cycling, swimming or playing tennis – any one form of activity. You should give one hour everyday to keep yourself fit.
Since we are discussing jewellery here, tell us do you have one particular film or actor or perhaps a dance sequence that can possibly encapsulate the charm of jewellery?
Mahima: For me, it is Sanjay Leela Bhansali's Devdas.
Yami: I think it is Pyar kiya toh darna kya song from Mughal-e-Azam.
Mahima, today when you see more films are being made with women playing the central characters do you feel like making a comeback?
Yes, I do. I really felt tempted. Let's hope something nice comes by and I will do it.
Yami, what projects do you have in the pipeline?
My next would be Aman Ki Aasha opposite Ali Zafar. It is directed by A Nivas. It is from Neeraj Pandey's production house. After that I will be seen opposite Ajay Devgn in Prabhu Deva's directorial venture.